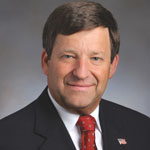 District 4 Toss Up According to an Inweekly/Political Matrix poll of 420 likely GOP District 4 Escambia County voters, the county commissioner race is still too close to call with Robert Bender having 16.2 percent, followed closely by Greg Litton with 13.1 percent and Boyce White having 12.4 percent of the vote. All three are within the margin of error of 4.5 percent.
Following White, Bill Fetke received 11.4 percent, Kendrick Doidge 10 percent and Terry Strickland 7.6 percent of the vote. Over 23 percent either don't know nothing about the candidates or were still undecided.
Fetke has shown the largest gain since the June 22 poll, going from fifth place with 6.7 percent to fourth with 11.4 percent—up 4.7 points. Litton jumped up by 4.5 points.
The persons sampled were likely voters of District 4 GOP primaries in Escambia County. They were called using an interactive voice response system during the hours of 2-8 p.m. July 26-28. The phone numbers called were provided by Escambia Supervisor of Elections Office.
Helping Malcolm Once again, school Superintendent Malcolm Thomas has brought in help to deal with the challenges of his most troubled schools. In July, the Escambia County School Board approved hiring the Rensselaerville Institute, which is headquartered in Delmar, N.Y., to operate Warrington Middle School and help principals and faculty turn around nine elementary schools: Global Learning Academy, Warrington, Ensley, Navy Point, Holm, Montclair, Sherwood, Brentwood and West Pensacola.
The three-year contract for Warrington Middle totals $1.474 million. The company will be paid $350,000 to help the nine low-performing elementary schools.
Rensselaerville Institute is the second company the district has hired to turn around Warrington Middle. In 2014, the school board hired the Jacksonville-based consulting firm Turnaround Solutions, Inc. for $375,000 to make academic gains at the middle school. The school's grade remained a 'D.'
Red Meat for Gaetz More than 600 people rallied last week behind Donald Trump Jr. at Northwest Florida State College as he stumped for his father and endorsed Congressman Matt Gaetz for re-election.
"Matt asked me, 'Hey, Don, can you come down to Florida?' I said, 'Yeah, sure,'" Trump Jr. said. "But for me, it's an honor to be able to do that, to be able to fight for this country and to be able to make sure that we have leaders like Matt, who will stand there and will fight for our country. We need fighters."
As Trump Jr. continued his speech, it strayed from Gaetz to President Donald Trump. He spoke about the reform created and fought for under his father and emphasized the importance of his re-election in 2020.
"He [President Trump] was willing to give up a pretty extravagant lifestyle for all of you," Trump Jr. said. "The only person who didn't need that job was Donald Trump, and yet he's doing it, and he's doing it well."
He continued, "What we can do when we win again in 2020, what he can accomplish with eight years getting things done, will be incredible."
Though Trump Jr. was the man of the hour, there were a number of other speakers such as U.S. Rep. Ron DeSantis, who is running for governor, State Rep. Matt Caldwell, who is running for Florida Agriculture Commissioner, and Stoneman Douglas High School student Kyle Kashuv.
Each touched on a combination of tax reform, the second amendment, military and news media. Gaetz echoed with an emphasis on military and the national news networks.
"I know what some of the other networks do, like CNN and MSNBC," he said. "I just feel sorry for their viewers. I feel like the people watching those shows deserve the truth every once in a while."
He added, "My opponent in the Republican primary says I do too much Fox News. Now, do you want me to do less Fox News or more Fox News? There's a reason Scott Taylor and I go on television as frequently as I do and defend President Trump. "
He continued to speak about the Russian investigation as the audience applauded in agreement.
"America is now a nation that is stronger, wealthier, our families are safer and Americans are more secure as a result of the policy changes under the Donald Trump presidency," Gaetz said. "And in Northwest Florida, we never get tired of winning, so I want to ask you for your support."
Rally Protests More than 50 protestors stood outside the Northwest Florida State College arena as Trump fans filtered in. Groups standing for LGBTQ rights, gun control and immigration reform gathered to peacefully protest.
Cyndi Stone, a physics and environmental science teacher at Fort Walton Beach High School, held a sign that read, "I stand for my students."
"I have students who are afraid to go home at night, that maybe their big sister who came here when she was four but is now 22 will get deported," said Stone. "I have students who have had parents deported."
She continued, "I have students who are gay and are now feeling like people have been given the right to harass them because of what they see coming from our government."
Stone said she has been a Republican for 40 years until recently.
"I'm one of those middle-aged white women who voted for Trump," she said. "In 1979, I registered as a voter here in Okaloosa County as a Republican, and I was a Republican until last year. The environmental issues, the immigration reform, the attack on the LGBT community, especially military, all changed my mind."
Kaylah Acosta, 19, said, "I'm here protesting for compassion. I'm not here to change anyone's opinion because I can't change their opinion, but I can get more people who are my age involved. This is a passion of love."
Acosta,  a Fort Walton Beach resident, sported a T-shirt that read, "The only Donald we acknowledge is Glover." She held a sign that read, "Do all lives still matter? Asking for a kid in a cage."
"I'm not going to lie, coming down here to the South, protesting, it's intimidating," she said. "But I'm not scared."
NAI Pensacola Begins NAI Halford has been sold to Dee Dee Davis and Logan DeVries under the newly formed NAI Pensacola brand. NAI Halford CEO and president John Griffing will remain with the firm as a commercial real estate broker.
In a letter to friends and clients, Griffing said, "I want to tell all of you how much I appreciate your loyalty, support and confidence through the years. One way to judge a customer service-based business such as this is to reflect on the return customer base. I personally have many of the same clients that I had when I started as a commercial agent 20 years ago, and NAI Halford, now NAI Pensacola, has retained many of its management, leasing and sale clients since Doug Halford created Doug Halford & Associates in 1983. Our clients and customers have always, and will always, come first."
Dee Dee Davis has been a part of the Pensacola community since the mid-1980s. She served as a state representative (1998-2000) and on the Pensacola Charter Review Commission (2008-10). She is a board member of the Downtown Improvement Board and University of West Florida Foundation. She is a past chairman of the Council of Aging and is a prolific fundraiser for the charities that she supports.
Logan DeVries joined the NAI Halford in June 2005. In 2011, he was selected for Leadership Pensacola. He earned the prestigious Certified Property Management designation in 2015. He has been a continuous TOP Producer for the firm.
Murderer Loses Appeal An appeals court Friday rejected an appeal in a murder case that involved the sale of a valuable collection of cards from the game Magic: The Gathering. A three-judge panel of the 1st District Court of Appeal turned down arguments by William Cormier III, who was convicted of first-degree murder and sentenced to life in prison in the 2012 murder of Sean Dugas, a former reporter for the Pensacola News Journal.
Dugas had a collection of cards from the Magic trading card game worth $50,000 to $100,000, according to the appeals court ruling. Cormier was accused of killing Dugas, emptying his house and selling thousands of dollars' worth of the cards. Dugas' body was found buried in the backyard of the home of Cormier's father in Georgia. Dugas' skull had been shattered from blows apparently cause by a hammer, the appeals court said.
In the appeal, Cormier raised several issues involving contentions that he had received "ineffective assistance of counsel" at his trial. As an example, Cormier argued that his attorney had not presented evidence about Cormier's participation in poker tournaments—evidence that purportedly could have disputed prosecutors' theory that Cormier committed the murder because he needed money. But the appeals court rejected the arguments.
"(It) is clear that the appellant (Cormier) was not in good financial condition at the time of the murder, regardless of any poker winnings," said the 13-page ruling. "He did not own a car, could not rent one for himself and could not afford to buy relatively inexpensive items at Walmart without using the victim's trading card money. By his own testimony, when the Sebring broke down, he could not afford to repair it. Under these circumstances, evidence of his poker winnings would not have disproven the financial motive for the victim's murder."
Experience Needed According to the Florida Department of Education, only four school districts have teachers with average years of experience less than Escambia County. The state average during the 2016-17 school year was 11.27 years for a teacher. The Escambia County School District average was only 7.35. In Jim Paul's last year as superintendent (2008-09), the average experience for a teacher was 9.47 years.
Under Superintendent Malcolm Thomas, the district has teachers with an average of two years less experience. Retention and job satisfaction appear to be issues.
Santa Rosa teachers have an average of 11.95 years of experience, Okaloosa 12.68 years. Both school districts are 'A' districts. Escambia County is a 'C.'
New Achieve Leadership Achieve Escambia has named a new leader for its volunteer board. David Deliman, Gulf Coast market vice president for Cox Communications, has assumed the role of chair of the Achieve Escambia Leadership Council. Deliman takes over for Debbie Calder, executive vice president at Navy Federal Credit Union. Calder has served as chair of Achieve Escambia for the movement's first two years and will remain active on the Leadership Council.
Lonnie Wesley, pastor of Greater Little Rock Baptist Church, is stepping in to serve as vice chair as Stan Connally, president and CEO of Gulf Power, rotates out of the position he has served in the past two years.
Voting Tool The League of Women Voters of the Pensacola Bay Area has launched a nonpartisan online voter education tool, vote411.org. The website is a "one-stop shop," providing tools to help voters in Escambia and Santa Rosa counties navigate the voting. It contains candidate information, voter registration tools, constitutional amendment analysis, polling place locations and other helpful election information.
The website has detailed candidate information, including candidates' direct responses to issue-related questions, as well as information about the election process in Florida. Users can visit vote411.org and enter their addresses to find information from the candidates they will see on their ballot.
Bus Route Workshop The public is invited to attend two upcoming Escambia County Area Transit public workshops to provide input regarding proposed modifications to six bus routes recommended in the Comprehensive Operational Analysis Plan. The workshops will be held 1-2:30 p.m. and 5:30-7 p.m. Wednesday, Aug. 15 at ECAT Administrative Offices, 1515 W. Fairfield Drive.
The suggested modifications from the COA Plan include shortening routes, eliminating/adding stops, eliminating service on low ridership days and eliminating one or more routes. These proposed changes are the next step of the plan implementation.  For more information, visit goecat.com.
Mark Your Calendar The Veterans Memorial Park Foundation of Pensacola, Inc. Board of Directors will meet at 3:30 p.m. Thursday, Aug. 9 in the Vince Whibbs, Sr. Conference Room, Pensacola City Hall, 222 W. Main St.
Women for Responsible Legislation will host a candidate forum 10:45 a.m.-12:30 p.m. on Thursday, Aug. 16 at Pensacola City Hall. The forum will include candidates running for county court judge, Florida House District 2 and Soil and Water Conservation Board. The meeting is open to the public.
Department of State Diplomat-in-Residence Amy Radetsky will discuss opportunities for local residents to work for the U.S. Department of State at 5:30-7:30 p.m., Thursday, Aug. 16, at the Downtown Pensacola Library, 39 N. Spring St. She will present both overseas and domestic career paths. All educational and professional backgrounds welcome. This event is open to the public.