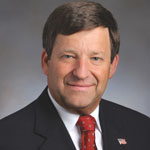 District 4 Toss Up According to an Inweekly/Political Matrix poll of 420 likely GOP District 4 Escambia County voters, the county commissioner race is still too close to call with Robert Bender having 16.2 percent, followed closely by Greg Litton with 13.1 percent and Boyce White having 12.4 percent of the vote. All three are within the margin of error of 4.5 percent.
Following White, Bill Fetke received 11.4 percent, Kendrick Doidge 10 percent and Terry Strickland 7.6 percent of the vote. Over 23 percent either don't know nothing about the candidates or were still undecided.
Fetke has shown the largest gain since the June 22 poll, going from fifth place with 6.7 percent to fourth with 11.4 percent—up 4.7 points. Litton jumped up by 4.5 points.
The persons sampled were likely voters of District 4 GOP primaries in Escambia County. They were called using an interactive voice response system during the hours of 2-8 p.m. July 26-28. The phone numbers called were provided by Escambia Supervisor of Elections Office.
Helping Malcolm Once again, school Superintendent Malcolm Thomas has brought in help to deal with the challenges of his most troubled schools. In July, the Escambia County School Board approved hiring the Rensselaerville Institute, which is headquartered in Delmar, N.Y., to operate Warrington Middle School and help principals and faculty turn around nine elementary schools: Global Learning Academy, Warrington, Ensley, Navy Point, Holm, Montclair, Sherwood, Brentwood and West Pensacola.
The three-year contract for Warrington Middle totals $1.474 million. The company will be paid $350,000 to help the nine low-performing elementary schools.
Rensselaerville Institute is the second company the district has hired to turn around Warrington Middle. In 2014, the school board hired the Jacksonville-based consulting firm Turnaround Solutions, Inc. for $375,000 to make academic gains at the middle school. The school's grade remained a 'D.'
Red Meat for Gaetz More than 600 people rallied last week behind Donald Trump Jr. at Northwest Florida State College as he stumped for his father and endorsed Congressman Matt Gaetz for re-election.
"Matt asked me, 'Hey, Don, can you come down to Florida?' I said, 'Yeah, sure,'" Trump Jr. said. "But for me, it's an honor to be able to do that, to be able to fight for this country and to be able to make sure that we have leaders like Matt, who will stand there and will fight for our country. We need fighters."
As Trump Jr. continued his speech, it strayed from Gaetz to President Donald Trump. He spoke about the reform created and fought for under his father and emphasized the importance of his re-election in 2020.
"He [President Trump] was willing to give up a pretty extravagant lifestyle for all of you," Trump Jr. said. "The only person who didn't need that job was Donald Trump, and yet he's doing it, and he's doing it well."
He continued, "What we can do when we win again in 2020, what he can accomplish with eight years getting things done, will be incredible."
Though Trump Jr. was the man of the hour, there were a number of other speakers such as U.S. Rep. Ron DeSantis, who is running for governor, State Rep. Matt Caldwell, who is running for Florida Agriculture Commissioner, and Stoneman Douglas High School student Kyle Kashuv.
Each touched on a combination of tax reform, the second amendment, military and news media. Gaetz echoed with an emphasis on military and the national news networks.
"I know what some of the other networks do, like CNN and MSNBC," he said. "I just feel sorry for their viewers. I feel like the people watching those shows deserve the truth every once in a while."
He added, "My opponent in the Republican primary says I do too much Fox News. Now, do you want me to do less Fox News or more Fox News? There's a reason Scott Taylor and I go on television as frequently as I do and defend President Trump. "
He continued to speak about the Russian investigation as the audience applauded in agreement.
"America is now a nation that is stronger, wealthier, our families are safer and Americans are more secure as a result of the policy changes under the Donald Trump presidency," Gaetz said. "And in Northwest Florida, we never get tired of winning, so I want to ask you for your support."
Rally Protests More than 50 protestors stood outside the Northwest Florida State College arena as Trump fans filtered in. Groups standing for LGBTQ rights, gun control and immigration reform gathered to peacefully protest.
Cyndi Stone, a physics and environmental science teacher at Fort Walton Beach High School, held a sign that read, "I stand for my students."
"I have students who are afraid to go home at night, that maybe their big sister who came here when she was four but is now 22 will get deported," said Stone. "I have students who have had parents deported."
She continued, "I have students who are gay and are now feeling like people have been given the right to harass them because of what they see coming from our government."
Stone said she has been a Republican for 40 years until recently.
Pages: 1 2