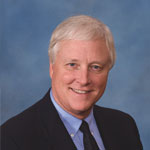 Winners
Gordon Paulus
The senior communications specialist at Gulf Power and member of the Pensacola chapter of the Florida Public Relations Association was sworn in as state president of the association's board of directors. As state president, Paulus will lead the 1,000-member statewide organization, which includes 15 professional chapters and 12 student chapters from Pensacola to Vero Beach. He has been a member of FPRA since 2004 and is a two-time president of the Pensacola chapter.
Shannon Massingale
The Florida Coalition for Children recognized the behavioral health coordination manager at Lakeview Center as the Florida Therapist of the Year. Massingale has been at Lakeview Center since 2005, primarily working with children and their caregivers. She created a foster parent assistance program that offers therapy at no cost. Massingale also developed a trauma-focused parenting program used in residential substance abuse to help parents process how trauma impacts the role of the caregiver.
Al Henderson
Pensacola Habitat for Humanity has named Henderson its new chief operating officer. The Pensacola native has been program developer and director of economic and social services for the Community Action Program. Before that, Henderson worked for a local weekly newspaper for several years before starting The Independent Voice weekly. As Habitat's COO, he has been charged with the leadership of program operations, which includes outreach, family services, land acquisition, and construction.
Losers
Eric Olson
The former city administrator held a job for two and a half years that he didn't have the experience or qualifications to do. He was forced to learn how to be a city administrator while on the job. The mechanics of municipal government are different from being a veterans outreach coordinator for Pensacola Habitat for Humanity or the mayor's initiative coordinator. Olson's miscues have been costly for taxpayers and undermined the public's trust in city hall. Let's hope the next mayor hires better.
Melissa Howard
The Sarasota-area Florida House candidate went to great lengths to show she graduated from Miami University in Ohio after FLA News Online reported that she didn't have the degree that she claimed. Howard flew to Ohio to find her diploma, which she posted online. FLA News retracted the article but later received information from Miami University General Counsel Robin Parker that the diploma pictured was a fake. The diploma shown had the signatures of James C. Garland, president, and Robert C. Johnson, dean. Johnson was the dean of the graduate school at the time and wouldn't have signed Howard's diploma for a Bachelor of Science in Marketing. Also, Miami University doesn't even offer such a degree. Marketing majors receive a Bachelor of Science in Business. College records show Howard attended the university but never graduated.