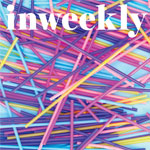 By Stephanie Sharp
It's been three years since Christine Figgener, a marine biologist at Texas A&M University, shared a video of her team removing a plastic straw from the nose of sea turtle. That video, posted in August 2015, has over 32 million views on YouTube and starts with the team thinking the turtle has a worm stuck in its nostril. The male olive ridley sea turtle struggles, cries and bleeds as the marine biologists slowly extract from his nasal cavity something most of us use every day—a plastic drinking straw.
That story ends as happily as possible. The research team removed the straw, and the sea turtle happily swam away once it was released into the ocean off the coast of Costa Rica. Sea turtles are incredibly resilient, but the video and imagery made for a striking unofficial mascot for activists and advocates in the fight against single-use plastic, such as drinking straws.
Recently, protests and campaigns targeted at eliminating plastic straws and banning their ubiquitous presence in bars and restaurants have reached a fever pitch. Similar to the plastic bag bans of the early 2000s, advocates are working to change consumer and business behavior through education and legislation.
As a coastal community, Pensacola and the surrounding areas have seen an uptick in action directed at diverting redundant plastic pollution, particularly in the form of plastic straws.
WHAT'S THE BIG DEAL?
The unsavory truth about plastic disposables is that these petroleum products are designed to last forever. They never biodegrade, only breaking down after decades into harmful micro-plastics that can never be recovered from the environment.
Plastic straws, in particular, are an excellent example of how a modern "convenience" has become an ecological menace before most consumers were aware of the threat. While it might be tough to remember a time without them, plastic straws were introduced by the mass production of the iconic Krazy Straw in 1961.
Before that, the modern drinking straw was invented by Marvin Stone in 1888, after he became frustrated with drinking his mint juleps through an actual stalk of ryegrass. The bendy straw, invented by Joseph B. Friedman to help his young daughter drink a milkshake with ease, came along in 1937.
As of 2018, straw-related angst among environmentally conscious consumers is at an all-time high as the severity of the impact of plastic pollution is gaining attention.
COASTLINE DEFENSE
Ocean Hour FL, founded by Sharon Gincauskas, is a local environmental volunteer group that spends at least one hour every weekend cleaning a local beach or waterway. From Fort Pickens to Chimney Park and everywhere in between, volunteers pick up litter and work to educate the public about the effect of plastic on the environment.
For the month of August, their volunteers specifically counted the number of plastic straws they collected during their cleanups. The August count for plastic straws and stirrers came in at 150. In July, they counted water bottles and diverted 237 from local waterways.
"During the last International Coastal Cleanup [in 2017], 2,214 straws were collected at Quietwater Beach. Straws are an issue at our beach because the sifters do not pick most of them up, so many times, there many more straws that are picked up," explained Ocean Hour volunteer Cheryl Kelsch.
In addition to their weekly cleanups, Ocean Hour is working on several initiatives designed to reduce the amount of plastic pollution generated locally. One of these initiatives is a "straw upon request" program.
"We are asking our local restaurants and bars to participate by providing straws only on request instead of always providing it to everyone regardless of need or desire. Hopefully, we can then follow up with eliminating other sources of plastic like Styrofoam cups and containers, plastic bags and other single-use items."
Kelsch works locally in the healthcare industry as director of clinical strategic initiatives for Gulf Coast Health Care in Pensacola, where she says they are working to reduce, reuse and recycle, along with other green initiatives, in an environment where many people might assume there's no alternative.
"Because the majority of plastic straws are not actually needed or used by the consumer and are just automatically provided, asking food and drink establishments to provide straws only on request will result in a simple significant decrease in the volume of disposable plastic we create and use," explained Kelsch. "If someone needs a straw due to disability or allergies, then, of course, they should request one or, even better, purchase a reusable straw that they can carry with them."
Ocean Hour sees the combinations of frequent and consistent individual or community efforts as the root of change in the fight against plastic pollution, whether it be plastic straws, marine debris or resource scarcity.
"We can all reduce, reuse and recycle without impacting our quality of life. Most of our use is habit, not need."
SUCKS TO SUCK
Consumer pressure on businesses and corporations to ditch plastic straws has drawn criticism as not enough to address the critical level of plastic pollution globally.
Admittedly, skipping the straws and cleaning beaches is just one small step in a journey to redirecting the world's reliance on plastic disposables, but it's better than no step at all.
Customers and business owners are experimenting with alternatives to the plight of plastic. Paper straws are back with a vengeance, pasta and bamboo straws offer sustainable alternatives in a variety of settings and the trend of bringing your own reusable stainless steel or silicone straw is gaining traction. But the alternatives are not without issues. Paper straws can weaken if neglected in a beverage for too long, pasta straws are a no-go for people with gluten allergies and buying your own reusable straw is an additional lifestyle cost that not everyone can budget for.
As corporate giants like Starbucks and Disney Parks have rolled out the PR red carpet for their company-wide initiatives to eliminate plastic straws by 2020, it's important to remember that the goal of total eradication of plastic disposables by the end of the decade isn't feasible. Our linear system of production and disposal has to be dismantled in a way that takes multiple concerns into serious consideration, including issues like legislative lobbying and the engineering process of viable alternatives that make a plastic-straw-free future accessible to everyone.
Legislation, activism and consumer demand can spur the movement along, but thoughtful design at a manufacturing level and a reevaluation of our priorities as a nation of consumers can shift the tide toward a more sustainable future for citizens, local businesses, the environment and even tough-as-nails sea turtles.
———————————————————————————————
STRAW-FREE FIELD GUIDE
If you're stressing about whether your teeth enamel will hold up against your cold brew habit or scared of spilling that expensive smoothie all over yourself as you drive, don't fret. There are plenty of responsible ways to keep on sucking without depending on plastic straws.
1. Refuse when and if you can.
It's just as easy to say, "With no straw, please," as it is to say, "No lemon, please" or, "Shaken, not stirred," when ordering a beverage. Slow down and opt to dine in when possible, savor each sip and think of a future where you can tell your grandkids about the year we all realized how bad plastic straws are.
2. Replace with reusables.
Stainless steel, bamboo or silicone reusable straws are the hottest accessories. Carrying your own straw (bonus points if you carry a reusable cup to take drinks on the go) with you is as easy as keeping track of your favorite pen, maybe even easier, since no one will ask to borrow it. Ask your bartender and barista about your favorite spot's #bringyourown policy.
3. Request paper, pasta or another alternative.
If you frequent a local establishment that relies on straws, kindly encourage the management team to phase out plastic straws or provide straws only upon request. Instead of criticizing businesses that experiment with a plastic straw alternative, engage in a dialogue with their leadership to tell them what would have you coming back for more and sharing on social media. Progress takes time and well-intentioned feedback.
4. Remember, it's a process.
Hearing about the blight of plastic disposables can bring on serious environmental anxiety. Keep in mind that our economy is designed to be linear, meaning we design for the landfill. You, as a consumer, employee or business owner, can only be responsible for your own choices. You won't get a perfect score, and no one is grading you on your efforts. Taking small steps each day to be more mindful about the way we use resources—whether it be time, plastic or emotional energy—helps move the planet towards a greener future.
———————————————————————————————
WALKING THE TALK
Since Aug. 1, local branding firm idgroup embarked on a challenge ahead of World Values Day 2018. The goal—give up non-reusable cups, straws, bottles and pods. Inweekly spoke with idgroup's lead designer, Somi Choi, about the challenge and the impact on the office.
INWEEKLY: What was the inspiration for the challenge?
SOMI CHOI: As a brand transformation firm, we help businesses define, articulate and live their values through every touch point of the organization—including internally with employees and externally with customers. Inspired by our work, our clients and also by our own commitment as a Certified B Corp, we saw an opportunity to join thousands of like-minded businesses and individuals globally by participating in a one-day challenge for World Values Day on Oct. 18. While the goal of World Values Day (worldvaluesday.com) is to put our values into action within our communities, the real challenge for us was to focus our attention on something others in our community would be inspired by to join with us in our cause.
For our challenge, we chose to work toward reducing or completely eliminating single-use plastics, such as water bottles, paper and Styrofoam cups, plastic straws and K-cups. Living on the Gulf Coast, we felt compelled to put our value of sustainability into action by adopting a challenge that helps us preserve and protect the natural assets we have.
IN: How successful was the challenge? Any slip-ups or struggles along the way?
CHOI: The challenge officially starts and ends on Oct. 18, and we will have a full report available to share the results of our efforts. Despite World Values Day being in mid-October, we've decided to start early and are already making strides in reducing our environmental impact. Our team has been particularly invested in the challenge by bringing in their own reusable glass bottles, by choosing not to take straws when out at lunch and by being more conscious in general when it comes to using single-use products.
IN: What, if anything, is idgroup going to change long-term about their consumption of non-reusables/disposables moving forward?
CHOI: This challenge has opened our eyes to the fact that making a little bit more of an effort is not that difficult, and long-term, we know we can really make an impact. Values don't last for just two weeks, so we're turning this challenge into inspiration for the idgroup way of life. One employee brought a Nespresso machine, so we are in search for biodegradable Nespresso pods. When we make coffee in the office with our Keurig, we use the refillable pods. We are also limiting the use of plastic water bottles for our clients.
IN: How would you and your colleagues respond to criticisms that giving up non-reusables/disposables "isn't enough?"
CHOI: We think the idea of "isn't enough" shouldn't get in anybody's way to start making a difference right where they are, even if it's a small act. Small, repeated actions—done consistently—matter. You might be walking on the street and pick up a single piece of trash to throw away. That's something small, maybe considered insignificant, right? But imagine if 10 of us started doing it…or 100 of us started doing it? That's real impact. And it starts with one person, one action at a time. We're grateful for the opportunity to share what we're doing with the public so the community can participate with us.
IN: Any advice for other offices/companies that are looking to try a similar challenge?
CHOI: Take the first step. We promise it's not that hard. It was hard for a few of us—people who purchase coffee every day—for a week maybe. But once we got into a habit, it became easy. Coffee tastes better in the mug than in the paper cup anyway. The point is to start small, maybe with just one thing, like taking reusable bags to the grocery store. Then commit to it for two weeks to build the habit.