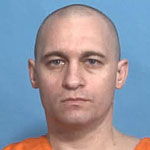 Gonzalez's Appeal Rejected The Florida Supreme Court last Thursday unanimously turned down an appeal of Leonard Patrick Gonzalez Jr., who was convicted of first-degree murder in the slayings of Byrd and Melanie Billings in July 2009.
The home-invasion robbery drew international attention. Gonzalez and four other men entered the Beulah residence to steal a safe that they thought contained millions, according to court records. Both Billings died after each being shot multiple times. Several adopted children with special needs were in the house at the time.
In the appeal, Gonzalez argued that he had received "ineffective assistance" from his attorney before being convicted. In part, Gonzalez contended that his attorney didn't argue adequately for a change of venue because of publicity surrounding the case. Also, Gonzalez claimed that during jury selection, the attorney didn't determine adequately whether jurors could be impartial.
The Supreme Court disagreed and upheld the conviction in a nine-page opinion.
"The record before this (Supreme) Court demonstrates that trial counsel provided prospective jurors with a questionnaire inquiring, among other things, about their exposure to pretrial publicity," the opinion said. "Members of the (potential jury) who responded that they were familiar with the publicity were asked if they could set it aside and consider only the evidence presented during the trial. Two prospective jurors who indicated they could not set aside what they had heard or read were excused for cause."
The opinion added, "Once the jury selections were completed, Gonzalez was asked personally if he was satisfied with the jury as selected, and he replied affirmatively. Accordingly, the record reflects that Gonzalez was able to select a fair and impartial jury, and the trial court would not likely have granted a renewed motion for change of venue at that time."
Justices Barbara Pariente, Peggy Quince, Ricky Polston, Jorge Labarga and Alan Lawson concurred in the opinion. Chief Justice Charles Canady and Justice R. Fred Lewis agreed with the outcome but did not fully sign on to the opinion.
Gonzalez may be back in an Escambia County courtroom soon. In 2017, Gonzalez was granted a resentencing under Florida's revised death penalty laws. The jury in his 2010 case imposed the death penalty in a 10-2 vote, a move that was later deemed unconstitutional by the U.S. Supreme Court. The date for the resentencing has not been set.
'Incredible Opportunity' Last Thursday, the Pensacola City Council approved Mayor Ashton Hayward's recommendation to give Studer Properties an 18-month option agreement to develop a master plan for the remaining seven parcels of the Vince Whibbs Sr. Community Maritime Park. Studer Properties will pay the city $271,659 over the 18 months. The money is non-refundable.
Mayor Hayward called the agreement with Studer Properties an "incredible opportunity" because its master plan would include the maritime park and the 19 acres owned by the Studers near the park. He said the plan was essential to improve connectivity, something his administration has worked on since he took office in January 2009 to connect downtown with the rest of the city.
"We knew the east side of the City of Pensacola was built out, and we knew we needed to create that energy in our downtown core," the mayor told the city council about the importance of having a master plan. "You're connecting the west side of Pensacola to the downtown core of Palafox."
Studer Properties president, Andrew Rothfeder, said the time was right to capitalize on the remaining maritime park parcels. He said, "Despite the best efforts of a lot of people to try to do the right thing and make this project successful, at the end of the day, we have what we have, which is seven vacant parcels on this phenomenal park. These are all opportunities that we have and that we haven't been able to capitalize on. And we think now is the time."
Rothfeder already has a Texas-based development group interested in parcels six, seven and eight. They want to build a hotel with 160-180 units. Inweekly has heard it may be a Hard Rock Hotel.
City Polls According to an Inweekly/Political Matrix poll of 462 likely Pensacola city voters, County Commissioner Grover Robinson has a 10.6-point lead over Pensacola City Council Brian Spencer in the race to be Pensacola's next mayor—46.5 percent to 35.9 percent. However, 18 percent of the voters are still uncertain who will receive their vote in November. The gap between the two candidates has tightened slightly since the Aug. 28 primary when Robinson finished with a 13.5-point lead over Spencer. The margin of error for this study is +/- 4.5 percent.
In District 4, Chris Phillips has moved ahead of Jared Moore by 2.8 points—a 10.8-point swing since the Aug. 28 primary. Nearly 29 percent of District 4 voters are uncertain how they would cast their votes in November. Factoring in the margin of error, Phillips and Moore are in a dead heat—37.0 percent to 34.2 percent.
In District 6, Ann Hill holds a substantial lead over W.A. (Butch) Hansen. As of Sept. 10, Hill had 32 percent, with Hansen having 18 percent of the vote. Half of the voters needed more information or were undecided.
Medical Cannabis Bill Approved Congressman Matt Gaetz' Medical Cannabis Research Act last Thursday was reported favorably out of the House Judiciary Committee, sending it to the House floor for a vote. The legislation makes it easier for researchers to study medical cannabis and understand its potential uses, benefits and risks.
According to Rep. Gaetz, cannabis research has been hindered by laws that unfairly prevent many of America's great research institutions from studying cannabis, despite its promise as a treatment for nausea, epilepsy, muscular sclerosis and a host of other conditions. Currently, the Drug Enforcement Agency has only issued one license for marijuana cultivation, and the University of Mississippi holds it.
"For too long, Congress has faced a dilemma with cannabis-related legislation—we cannot reform cannabis law without researching its safety, its efficacy and its medical uses—but we cannot perform this critical research without first reforming cannabis law," said Gaetz after the committee vote. "The Medical Cannabis Research Act helps break that logjam, allowing researchers to study medical cannabis without fear of legal jeopardy."
Bells Across America Gold Star NAS Whiting Field will hold a Bells Across America Gold Star event 10 a.m. Thursday, Sept. 27, to honor fallen service members in a ceremony at the NAS Whiting Field Chapel.
NAS Whiting Field Fleet and Family Support Center encourages personnel who have base access, including military retirees, other local resident Gold Star family members and those wishing to support them to attend the ceremony, to the ceremony, which recognizes fallen service members from all branches of the military who lost their lives while serving on active duty.
Attendees who would like their loved one's name read during the event may contact Lauren Anzaldo at the NAS Whiting Field Fleet and Family Support Center at 623-7177 or email lauren.anzaldo@navy.mil. Please provide name, rank and date of death of the decedent and the Gold Star family relationship.
Bells Across America is a nation-wide event sponsored by the United States Navy Gold Star Program. The program is a comprehensive Navy Survivor assistance program designed for families of service members who died while on active duty.
Bras Across the Bridge Registration is open for the Ninth Annual Bras Across the Bridge that is set for Saturday, Oct. 6. The cost is $20 per person plus the donation of a new bra. The first 300 participants will receive a pink T-shirt. Attendees may also choose to honor a loved one on a banner to be displayed at the event.
One hundred percent of funds raised will benefit the Baptist Health Care Foundations Mammogram Fund, which funds mammograms to women in our community who qualify, as well as raises awareness and support for early detection. The bras will be donated to local organizations that help women and girls in need.
Event check-in begins at 8 a.m. in the parking lot of The Grand Marlin on Pensacola Beach. At 9 a.m., breast cancer survivors, their loved ones and the community are invited to join together and make their way across the Bob Sikes Bridge with bras strung together as a show of awareness and support in the fight against breast cancer. To register, please visit baptisthealthcarefoundation.org.
Mark Your Calendars Women for Responsible Legislation will hold their monthly meeting 11:15 a.m.-1:00 p.m. on Thursday, Sept. 27 at Pensacola City Hall. Speakers Anna Higgins and Ryan Wiggins will discuss the Constitutional Amendments that will appear on the Florida ballot in November. WRL meetings are open to the public. Refreshments will be served.
The City of Pensacola Parks and Recreation Department has teamed up with the Florida Department of Health in Escambia County and their 5-2-1-0 Escambia program to host the 5-2-1-0 Northwest Florida Day of Play, 10 a.m.-2 p.m. Saturday, Sept. 29, at the Community Maritime Park. For more details, visit playpensacola.com.
Seville Rotary's Eighth Annual Arrogant Steak Cook-off begins at 6 p.m. Friday, Oct.12, at Seville Quarter. Competitive cooking teams will be serving up NY Strip steaks for ticketholders to sample, and then each attendee will get to vote for their favorite steak. Tickets for admission are only $30 before the event and $40 at the gate. That ticket will get you steak, beer, salad bar and potato bar at no additional cost. A full-service bar will also be available. To purchase tickets, visit sevillerotary.com.