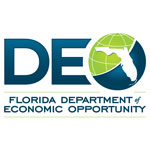 The Winners & Losers team refused to name any losers for the 2018 Best of the Coast issue. We suspect they just wanted to take off for the Pensacola Seafood Festival. Here's their BOC all-winners edition.
Rotary Club of Pensacola
Rotary District Governor John Medina and past District Governor Lisa Weeks visited the downtown civic club to celebrate the good works of Rotary and recognize several club members who have 50 or more years of service to Rotary: John Appleyard (50), Frank Beall (50), Handsel B. Butts (54), Lewis A. Doman (51), Justin McCarthy Miller, Jr. (57), Willis C. Merrill, Jr. (50), John F. Phelps (50) and Richard H. Sherrill (55).
Michaela O'Grady, John Ratkowiak and Benjamin Van Sleen
The three Gulf Breeze High School seniors have qualified as National Merit® semifinalists. These academically talented high school seniors have an opportunity to continue in the competition for some 7,500 National Merit® Scholarships worth more than $31 million that will be offered next spring. To be considered for a Merit Scholarship® award, semifinalists must fulfill several requirements to advance to the finalist level of the competition.
Rat Pack 2018
The eighth annual Rat Pack Reunion fundraiser, hosted by Council on Aging of West Florida to raise money and awareness for senior programs in the area, will take place at 5:30 p.m. Saturday, Oct. 19, at Skopelos at New World. At the event, four local leaders will be roasted and toasted for their service to the community: Troy Rafferty, Valerie Russenberger, Bob Tyler and Justin Witkin. To date, the reunion has raised more than $1 million for services like Meals on Wheels, The Retreat Adult Day Health Care Center and more programs for aging adults in Escambia and Santa Rosa counties.
Stephen Shasteen
The transportation video and GPS specialist was named the September Stellar Employee by the Escambia County School Board. Shasteen has worked in transportation for 15 years, first as a bus operator and in his current position for the last three years. Shasteen can be counted on in all that needs to be done, whether driving across the county to retrieve a school bus video, reviewing a school bus video to assist with locating a missing student or remaining in contact with district vehicles electronically to track and monitor vehicle movements after hours and on weekends.
Florida Department of Economic Opportunity
The DEO launched Rebuild Florida, a long-term recovery effort that will provide $616 million to help Florida families whose homes were significantly damaged or destroyed by Hurricane Irma repair or rebuild their homes. Rebuild Florida is a program run by the DEO in partnership with the U.S. Department of Housing and Urban Development (HUD). This program was announced jointly by Governor Rick Scott and HUD Secretary Dr. Ben Carson in June and will connect eligible Floridians with federal disaster recovery funding, prioritizing most-impacted communities and the most vulnerable low-income individuals, including the elderly, those with disabilities and families with young children.