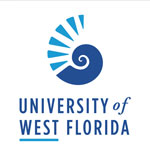 Winners
Gulf Coast Citizen Diplomacy Council
The nonpartisan, nonprofit organization recently celebrated its 10th anniversary. The Gulf Coast Citizen Diplomacy Council was created in 2008 to encourage collaboration via citizen diplomacy, the concept that Americans have the right, even the responsibility, to help affect U.S. foreign relations "one handshake at a time." Since its founding, the council has hosted 2,056 visitors from 180 countries in Northwest Florida.
University of West Florida
For the third time, the University of West Florida has received the Higher Education Excellence in Diversity award from INSIGHT into Diversity magazine. Among the University's diversity initiatives is an annual Diversity Week, co-sponsored by the Student Government Association, dedicated to celebrating the diversity of UWF students, faculty, staff and community members. UWF also hosts an Equity, Diversity and Inclusion Awards Ceremony to recognize those who have shown commitment in support of diversity, inclusion and global engagement on the UWF campus and in the Pensacola community.
Ascend Cares Foundation
The nonprofit funded and led by employees of Ascend Performance Materials recently announced the funding, installation and opening of a new sensory playground at Escambia Westgate School. For six years, Ascend Cares has partnered with Escambia Westgate School, which is dedicated to teaching children with physical and intellectual disabilities from kindergarten to 12th grade. The project is the largest single project in the history of the Ascend Cares Foundation.
Loser
Uber
Attorney General Pam Bondi, along with the 49 other attorneys general and the District of Columbia, settled with Uber Technologies, Inc. for allegedly failing to comply with the Florida Information Protection Act and other related laws. In November 2016, Uber learned that hackers gained access to some personal information the company maintains about its drivers, including driver's license information. Uber tracked down the hackers and obtained assurances that they deleted and never distributed the information. The breach triggered Florida's law requiring Uber to notify affected Florida residents. Uber waited a year, until November 2017, before reporting the data breach. As part of the nationwide settlement, Uber agreed to pay $148 million to the states and the District of Columbia. Florida will receive $8,246,606.
Emerald Coast Utility Authority
Once again, the utility is raising its fees. The ECUA board increased water and sewer rates by 4 percent beginning in October. The board will have a public hearing and final vote on Oct. 25 to raise the sanitation rates by 5 percent and add a monthly $1.50 capital improvement fee.
United States-Mexico-Canada Agreement
Florida Agriculture Commissioner Adam Putnam would like the renegotiated and rebranded North American Free Trade Agreement to do more to help the state's farmers. According to Putnam, USMCA offers no new protections for Florida fruit and vegetable producers, who have suffered from Mexico's unfair trade practices for years.