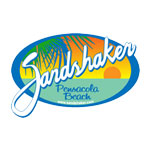 Sandshaker Shock Last month, U.S. Magistrate Charles Kahn, Jr. issued a report and recommendation that the Sandshaker Lounge on Pensacola Beach pay $100,005 to the Shaka Bar for legal expenses if the iconic bar wants to continue its trademark infringement case against the little bar that opened near the Bob Sikes Bridge in 2013.
Robert Beasley, the Sandshaker's attorney, has since filed an objection to Judge Kahn's recommendation. Both parties are waiting for Federal Judge Casey Rodgers to rule on the legal expenses. The attorney sat down with Inweekly to explain his client's position.
Beasley said the reason the magistrate reviewed the legal expenses was because of Rule 41, which is evoked when a case is voluntarily dismissed at the state level and refiled in federal court.
Under the Federal Rules of Civil Procedure, Rule 41 states, "If a plaintiff who previously dismissed an action in any court files an action based on or including the same claim against the same defendant, the court: (1) may order the plaintiff to pay all or part of the costs of that previous action; and (2) may stay the proceedings until the plaintiff has complied.
Judge Rodgers stayed the trademark infringement case and ordered the magistrate report on the previous legal expenditures by the Shaka Bar.
"Rule 41 is meant to be a deterrent of someone jumping forums, kind of enjoying their day in court at the state level and then dropping it when it looks like things are going against them and jumping to federal," Beasley shared, "and thus causing a party to have to redo everything or undoing successes at the lower level."
According to Beasley, Rule 41 has three criteria for analyzing the legal costs—(1) Did the other side win anything in state court that would be undone; (2) Is there any positioning that was achieved in state court that was undone; and (3) Is there any recyclability of the legal already done?
"Our position is there were no successes at the lower level so that criteria doesn't apply," said Beasley. "And there wasn't anything they accomplished that was undone."
As far as recyclability, meaning whether the legal research and discovery done at state level could be used in the federal case, he said, "Our position is the legal work was all recyclable because the real reason we moved courts was because, at the state court level, the opposing lawyer continued to remind the court, 'We don't have a federal trademark action here. What they have is a state delusion claim.' And so it kept working against us that we had not brought a federal trademark infringement action."
Beasley continued, "At some point, we said we're going to bring in a federal trademark infringement action, so we moved the whole thing to federal court."
He said his client is prepared to pay the legal fees if Judge Rodgers rules against the Sandshaker so that it can defend its trademark. The Sandshaker has little choice, according to the attorney.
"If you do not remain diligent in protecting your mark, then it doesn't matter if it's registered or not. It could be deemed abandoned," said Beasley. "The Sandshaker did not want to file this lawsuit. It got to the point where they could not resolve things without filing it and had to do so to protect their trademark."
Newpoint Founder Guilty Marcus May, the founder of Newpoint Education Partners that operated charter schools in Escambia County and six other Florida counties, last Thursday was found guilty of steering millions of education dollars and other school funds to his personal accounts.
In the spring of 2015, Inweekly broke the story of alleged grade tampering and misuse of school funds at Newpoint's middle and high schools located on Highway 29. Assistant State Attorney Russ Edgar took the case and was able to show a pattern of kickbacks and fraudulent billing.
The Escambia County jury found May guilty of one count of organized fraud and two counts of racketeering. He faces up to 90 years in prison.
Abuse Hotline Florida Attorney General Pam Bondi has launched a tip site for people to report allegations of past child sex abuse by Catholic priests in Florida. The tip site is part of Attorney General Bondi's ongoing investigation into all seven Catholic dioceses in the state.
"Any priest that would exploit a position of power and trust to abuse a child is a disgrace to the church and a threat to society," said Attorney General Bondi. "I am calling on victims and anyone with information about potential abuse to please report it to my office. Victim information will be kept confidential in accordance with state law."
Tips of past abuse can be reported by visiting myfloridalegal.com/stopabuse. All victim information will be kept confidential in accordance with Florida law. The site is for reporting allegations of past abuse by Catholic priests in Florida. Anyone reporting ongoing abuse should call 911 or the Florida Department of Children and Families Abuse Hotline at (800) 96-ABUSE.
Attorney General Bondi instructed her Office of Statewide Prosecution to launch the investigation following the Pennsylvania Grand Jury Report detailing decades of child sex abuse by Catholic priests in Pennsylvania. The grand jury identified 301 Catholic priests who abused children, detailed accounts of more than 1,000 child victims in Pennsylvania, and claimed senior church officials, bishops and monsignors helped cover up priest abuse.
Ballots in the Mail The Escambia County Supervisor of Elections Office last week delivered more than 30,000 vote-by-mail ballots to the post office for the Nov. 6 General Election. More than 5,600 additional ballots were sent to military and overseas voters in late September.
Voters who have requested to vote by mail should begin receiving their green- or ivory-colored ballot packages by the end of the week. Voted ballots must be received by the Supervisor of Elections Office no later than 7 p.m. on Election Day, Nov. 6, and require a 50-cent first-class postage stamp if returned by mail. The U.S. Postal Service recommends voters mail ballots at least one week before the due date. Ballots may also be returned by hand to the Supervisor of Elections Office.
The deadline to request a vote-by-mail ballot for the General Election is 5 p.m. on Wednesday, Oct. 31. To request a vote-by-mail ballot or track the status of your ballot, visit escambiavotes.com and click "Vote by Mail," or contact the Supervisor of Elections Office at 595-3900.
For Aerobic Underachievers Chain Reaction is calling all aerobic underachievers and pooped out parents to dash and crawl their way thru a 0.5K filled with goofiness, triumph and Halloween hoopla. This year's Boo Dash 0.5K and Creepy Crawl 0.5K are on Friday, Oct. 26, at the Blue Wahoos Stadium.
The family-friendly 546-yard Boo Dash begins at 5:30 p.m., with packet pickup and day-of registration beginning at 4:30 p.m. The Boo Dash features trick-or-treating and a festival inside the stadium. Participants may pre-register at getmeregistered.com/boodash05k. Cost for adults is $20 and includes two free registrations for children under the age of 11 before Oct. 26 and $25 on the day of the event.
For the "seasoned" trick-or-treaters, Chain Reaction will also be hosting the Creepy Crawl 0.5K, a 21+ event at 7:15 p.m., with packet pickup at 6:30 p.m. The Creepy Crawl features devilish drinks and spooky snacks from local bars at each trick-or-treating stop. Additionally, these participants will have the option to continue their crawl downtown at participating establishments with discounted drink specials to those wearing their runner's bib. Participants may pre-register at getmeregistered.com/thecreepycrawl. Cost for adults is $20 before Oct. 26 and $25 on the day of the event.
After trick-or-treating through the 0.5K, families and 21+ can enjoy many activities inside the Blue Wahoos Stadium, including multiple bounce houses and inflatable games, arts and crafts, character greetings and food and drink from local favorites. This 0.5K race is a unique opportunity to enjoy a not-so-scary run filled with Halloween festivities while giving back to the community.
Midnight Shift The Pensacola Police Department is now in the coffee business with "Midnight Shift."
According to PPD PIO Mike Wood, "This coffee will make you hear colors and smell sounds. It's that good. It's packed full of caffeine, courage and integrity."
Midnight Shift comes in two sizes, and $1 from each sale will go to Rally Pensacola. The coffee will be packaged with the Pensacola Police Department logo on it and can be found anywhere fine coffee is sold.
Cane and Able Day Independence for the Blind invites the community to Cane and Able Day, a blind awareness celebration, 10 a.m. Thursday, Oct. 11, at the C.W. Gemmill Learning Center, 3107 N. Davis Highway. The purpose is to celebrate the abilities of persons who are blind or visually impaired and to emphasize the importance of the White Cane Law, which requires that vehicles must stop when someone with a white cane or a service dog is crossing or attempting to cross the street.
The Cane and Able Day walk with the blind and visually impaired is at noon. The walk is an opportunity for the blind to demonstrate their navigation ability and for sighted volunteers to be blindfolded and experience what it is like to walk on the street without sight. To RSVP, go to ibwest.org.
Festival Vendors Sought Jazz Pensacola is calling arts and crafts vendors to submit applications for the 2019 Pensacola JazzFest, taking place April 6-7 at Seville Square in historic downtown Pensacola.
Application forms can be downloaded at jazzpensacola.com. Only original art and handmade craft vendors will be accepted. No commercial/mass-produced products will be accepted. All entries are $200 for a 10-by-10 canopy or smaller. For more information, visit jazzpensacola.com.
Mark Your Calendar Baptist Health Care will host a blood drive provided by One Blood, Blood Bank 11 a.m.-4 p.m. Thursday, Oct. 11, in the Andrews Institute parking lot, 1040 Gulf Breeze Pkwy. All donors will receive a gift. Donors must be age 16 or older, weigh at least 110 pounds and be in good health. Photo identification is required.
Pensacola State College and CareerSource Escarosa are hosting a Healthcare Corner job fair 10 a.m.-2 p.m. Friday, Oct. 12, at Pensacola State College Jean & Paul Amos Studio, 1000 College Blvd. Registration required at careersourceescarosa.com/job-fair-registration. Bring copies of your resume.
For adults age 18 and older, Sacred Heart Health System will provide free flu shots at locations in Pensacola and Cantonment. Flu shots will be given 9-11:30 a.m. on the following dates—Friday, Oct. 12 at Westminster Village, 1900 W. Moreno St., Bldg. 3; Saturday, Oct. 13 at Damascus Road Missionary Baptist Church, 8198 Untreiner Ave.; Tuesday, Oct. 16 at Bethel AME Church, 511 Woodland Ave.; and Wednesday, Oct. 17 at Cobb Center, 601 E. Mallory St.
Pensacola State College will provide free dental sealant services to children age 17 and younger from 8 a.m.-2 p.m. Saturday, Oct. 13, on the Warrington campus, 5555 W. Hwy 98. No appointments are necessary. However, patients must be accompanied by a parent or legal guardian. Available to underserved residents in Escambia and Santa Rosa counties, Pensacola State dental hygiene students and registered dental hygienists will provide services.
Escambia County will be teaming up with several agencies and nonprofit organizations to host the fourth annual Escambia Cares Community Resource Expo, a free event designed to provide a one-stop shop for community resources and services. The expo will take place 11 a.m.-2 p.m. Saturday, Oct. 13, at the Brownsville Community Center, 3200 W. De Soto St. For more details, contact the Escambia County Department of Neighborhood and Human Services at 595-3130.
IMPACT 100 Pensacola Bay Area will hold its annual meeting 1:30-4:30 p.m. Sunday, Oct. 14, at the Hilton Pensacola Beach Gulf Front Conference Center, 12 Via De Luna. The members will award $100,300 each to 11 nonprofit organizations in either Escambia or Santa Rosa County.
The Gulf Coast Multi-Chamber Annual Social will take place 5-7 p.m. Wednesday, Oct. 17, at Flora-Bama Lounge, 17401 Perdido Key Dr. For details, visit perdidochamber.com.