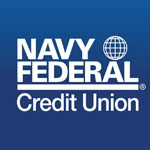 By Duwayne Escobedo
The county has embarked on creating a vision for the economic development of 636 acres called Outlying Field 8 by the U.S. Navy.
Navy Federal Credit Union has offered its assistance by offering to work with the county in creating a master plan for the large site. Additionally, the bank offered to buy 100 acres adjacent to its Heritage Oaks campus in Beulah at fair market value and create another 300 jobs on top of the 10,000 it already promises to hire.
Navy Federal spokesman Bill Pearson said it's the first time the company has made such an offer to work with local government. He said the company plans to complete construction on its last two buildings in the next two years and seeks additional elbow room.
"We've not approached something quite this magnitude," Pearson said. "It's unique to have open land like this."
Pearson pointed out that the credit union's campuses in Vienna and Winchester, Va., lack undeveloped land like the OLF 8 property in Pensacola.
Escambia County Commission Chairman Jeff Bergosh lives near Navy Federal and said he has banked there since 1981. He said he is open to the company's unprecedented assistance to developing the former U.S. Navy property.
"(Navy Federal) is such a huge juggernaut in our community," he said.
Debbie Calder, executive vice president of Greater Pensacola Operations at Navy Federal, sent a letter to each of the commissioners on Oct. 23 about Navy Federal's intentions, which include working with the Beulah community and county officials.
Calder wrote that the adjacent 100 acres would allow the company to expand parking, to build a recreation area, to create a buffer zone and to add 300 more jobs. Today, it employs about 7,000 people, allowing the credit union to make a $5.2 billion annual impact on the Pensacola community.
"To ensure our continued growth, we must be proactive and do our part to help Beulah and Escambia County develop in a manner that benefits those who live and work here," Calder wrote.
Bergosh, for one, said as long as Navy Federal produces more jobs, he supports selling it the 100 acres. The Restore Act Committee ranks the site as the county's No. 1 economic development project. The county plans to close in December on the $17.3 million OLF 8 property.
"If (Navy Federal) just wanted to buy it for a buffer zone, I would fight vigorously against it," Bergosh said.
The Restore Act—created in the aftermath of the devastating 2010 oil spill by BP—set aside part of the $70 million it will provide Escambia County over the next 12 years. It includes funding a master plan governing the development of the site.
Calder wrote that Navy Federal would pay for the projected $1.5 million to $2 million cost of creating an OLF 8 master plan. She said the company's 15 years in the Beulah community and the development of its current campus qualifies the credit union to deliver a top-notch project. She said the company would work closely with residents and the county.
"(We) share a vision for an OLF 8 development that not only creates new, high-paying jobs but complements a growing community where people want to live, work and play," Calder told commissioners.
The advantage of using Navy Federal would be the ability of the county to direct Restore Act funds earmarked for OLF 8 to other priorities, Calder said.
She added, "We believe a mutually-agreeable plan as described here will also signal that Escambia County is willing to work together with the Beulah community to create good jobs and attract the amenities needed to support comprehensive economic development for generations to come."
Bergosh has no doubt OLF 8 will turn into a success. He pointed out that the county has experienced excellent results with previous economic development projects. For example, Escambia County sold out Heritage Oaks in Beulah; has one small lot left in Marcus Pointe; Ellyson Field boasts 123 companies that employ 3,600 people; the Central Commerce Park Phase 1 has one three-acre parcel remaining; and the nine-acre Tech Park plans to soon build a high-tech center for cybersecurity, advanced manufacturing and robotics in partnership with the University of West Florida.
He envisions new high-tech and advanced manufacturing companies being attracted to OLF 8 with Nine Mile Road becoming four lanes next year, a new interchange going in at Beulah Road and Mobile Highway at Beulah Road installing a traffic light, among other planned improvements.
"Building a new, clean-tech center at OLF 8 would be an additional win for the area," Bergosh said. "Let's plan intelligently so everyone can get something from this land. But most importantly, let's support a 'jobs per acre' plan to create diversified employment opportunities going forward."