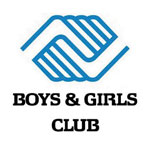 In honor of the Thanksgiving season—and because the Winners & Losers division hibernated after feasting on turkey—we present another all-winners edition of this column.
Boys & Girls Clubs of the Emerald Coast
Boeing has awarded the Boys & Girls Clubs of the Emerald Coast a $50,000 grant for BGCEC's STEM Outreach Program to expand its programming in 2019. Emerald Coast STEM Outreach Program broadens science, technology, engineering & math (STEM) programming at its eight club sites in Northwest Florida and brings together community organizations that share a common goal of providing high-quality STEM and technology-based programming during school breaks and summer. Also, BGCEC's STEM programming exposes students to high-tech, 21st-century learning with equipment and curriculum that the public schools cannot offer.
United Way of Escambia County
Its robust financial health and commitment to accountability and transparency have earned United Way of Escambia County a 4-star rating from Charity Navigator, America's largest independent charity evaluator. Charity Navigator's 17 metrics focus on governance and ethical practices, as well as measures of openness. These accountability & transparency metrics reveal which charities operate under industry best practices and whether they are open with their donors and stakeholders.
Allison Hill
Lakeview Center CEO Allison Hill has been named to the Florida Network of Youth and Family Services Board of Directors. The nonprofit statewide association represents 29 agencies that serve homeless, runaway and troubled youth and their families. Hill began working at Lakeview in 1999. In 2003, she was appointed chief financial officer. In 2014 she was promoted to chief operating officer, and she became Lakeview's third chief executive officer two years ago. Hill now leads the daily functions of a $295 million, 3,000-employee organization that impacts lives in 14 states and the District of Columbia.
Gulf Winds Credit Union
The credit union donated $25,000 to Feeding the Gulf Coast for the delivery of food and water to the most devastated areas impacted by Hurricane Michael, specifically parts of Bay County. Cathy Pope, president and CEO of Feeding the Gulf Coast, said that the $25,000 donation would provide 125,000 meals through their programs.
Milton Quality Bakery
Bakery manufacturer and ingredient supplier Dawn Foods announced the winners of its annual Sweetest Bakery in America contest, and Milton Quality Bakery took top honors for Florida. Milton Quality Bakery is a fourth generation family-owned bakery that has been serving Milton and surrounding communities for more than 50 years.
IMS ExpertServices
The New Jersey Law Journal recognized IMS ExpertServices as the 2018 Best Corporate Investigations Provider. The company was also voted top three in Best Expert Witness Referral Service, Best Expert Witness for Economics, Best Expert Witness for Technology/Computer Forensics and Best End to End Litigation Consulting.