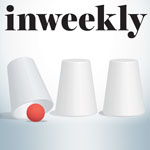 By Duwayne Escobedo
Marcus May's greed had no limits. Two 45-foot yachts. Jet ski. Maserati and Triumph cars. Multiple houses for himself and a house for his mother. Exotic trips. Rolex watch and other jewelry.
In the end, May, the founder of Newpoint Education Partners charter school, robbed the school districts of Escambia, Bay, Broward, Duval, Hillsborough and Pinellas counties for a grand total of $5,216,856.15, according to court documents.
For his scheme to defraud school systems and support his celebrity-like lifestyle, May was recently sentenced to 20 years in prison and ordered to pay back all the money he stole as well as $93,357.73 in court costs.
May wore handcuffs and an orange Escambia County Jail jumpsuit and showed no emotion throughout the court proceeding and during his fingerprinting. His Orlando defense attorney, Joseph Flynn, raised no objections.
Escambia County Assistant State Attorney Russ Edgar Jr. admonished the 56-year-old May for jilting funds from children and taxpayers.
"The education of our young shouldn't be taken away for pure greed," Edgar said in the courtroom.
Escambia County Circuit Court Judge Thomas Dannheisser took his comments a step further during the sentencing. The judge blamed both May and public school officials for the unprecedented loss of millions in school funding. A jury had unanimously found May guilty of two counts of racketeering and one count of organized fraud.
"He knew the bank guards were asleep, so he walked right into the vault and helped himself to millions," said Judge Dannheisser in a prepared statement. "In fact, if his greed was not so enormous, he might still be getting away with his actions."
Asleep at the Wheel
Inweekly first broke the story in April 2015 when it reported allegations of grade tampering, abuse of students and misuse of state and federal funds at two Newpoint charters schools in Escambia County. Students' lunch money to state grants went missing; even student government fundraising monies mysteriously disappeared.
According to its audited financial reports, Newpoint High School's expenses exceeded its revenues by $59,994. It lost $81,223 the previous year. Superintendent Malcolm Thomas had a history of recommending the closure of charter schools that lost money, but he didn't do it with Newpoint.
Two days after the Inweekly report, State Attorney Bill Eddins announced an investigation into the Newpoint schools. Thomas agreed to help with the investigation. District officials initially claimed he had only recently heard of the complaints.
However, phone message slips, cell phone records and email records from Thomas' executive assistant Cathy Irwin and Vickie Mathis, head of Alternative Education, showed Thomas and the district knew of the grade tampering as early as May 2014.
The school district received more complaints during the winter of 2014. School officials began to check into allegations of grade tampering, harassment, unqualified teachers, safety and an illegal after-school program. However, the district investigator wasn't allowed to question teachers. According to the records given to Inweekly, the district staff was told to shut down the investigation in January and February.
In an exclusive interview with Inweekly, Edgar said the landmark Florida racketeering case against a charter school took nearly two years to build and attributed much of the success to auditor David Bryant, director of the school system's Office of Internal Auditing.
Bryant first noticed high-priced school items that led them to examine about 160 bank accounts, Edgar said. Bryant also reviewed the Florida Department of Education records, bookkeeping and accounting records, court filings, tax returns and other records.
Prosecutors ended up presenting evidence from more than 100 witnesses and dozens of boxes filled with financial records and documents. Edgar said the fraud covered many schemes from kickbacks to excessive markups that commonly appear in racketeering cases.
"It's rare to see so many in one case," Edgar said.
The final straw for the whistleblower, a Newpoint staff member, came almost a year later in March 2015 when former Florida Gov. Rick Scott awarded Newpoint High and Newpoint Academy checks for $11,392 and $15,861, respectively, for earning an "A" from the state for students' performances on state tests. That's when the whistleblower approached Inweekly and former school board member Jeff Bergosh with a 22-page report of wrongdoing. A month later, the school district canceled the Newpoint school charters, and the action triggered a State Attorney Office investigation.
Bergosh accused Thomas of covering up the alleged wrongdoings. In fact, when the former school board member confronted Thomas about Newpoint and told him he would report it to the state attorney, the superintendent screamed, "You are making a mistake! You are wrong!"
School district officials have the duty under state law and the contract to review Newpoint and other charter schools' finances, Bergosh pointed out.
"We had oversight responsibility," said the now District 1 Escambia County Commissioner. "The board didn't know what the heck was going on. There were deliberate efforts to cover the information up. When you steal from students and taxpayers, you deserve to have the book thrown at you. I love it!"
In May 2015, Thomas recommended the school board terminate the charters for Pensacola Newpoint High, Newpoint Academy and Five Flags Academy, Newpoint's elementary school. Newpoint sent a newsletter to parents that called the recommendation a politically-driven action, which was "the culmination of a subversive intent by the district, played out in the press, to shut down these schools based upon allegations that are largely baseless or blatant fabrications."
However, the evidence presented to the school board at its May workshop was compelling. Newpoint Pensacola High used the digital Apex Learning system. Though Newpoint had regularly earned A's from the Florida Department of Education, the average Apex point percentage for its Spanish classes was 20 percent, Pre-Calculus Honors 20 percent and Geometry 15 percent. Three Newpoint students were given diplomas in 2014 even though they did not meet graduation requirements. For the 2015 school year, grade books for Calculus, Chemistry and English had not been established.
The school board voted to terminate the Newpoint High and Newpoint Academy charters. Newpoint said it would appeal the decision, but it didn't. Instead, it closed all three schools in early June and stiffed the faculty. The teachers were paid two days and told to apply for unemployment immediately.
Misuse of Funds
Late June 2015, the Panama City News Herald reported that the Bay County School District's staff found that 80 items purchased with charter school program funds were delivered to Newpoint Schools in Escambia County. Sixty-five computers, tablets and monitors meant for Newpoint Bay ended up in Escambia.
Ironically, Escambia County had a warehouse crammed with school supplies that Newpoint could have secured, Edgar said.
May's name began to surface more and more as former Newpoint teachers from around the state began to contact Inweekly.
A former teacher in Bay County liked the challenge of teaching at a charter school but was quickly dismayed at how his Newpoint school was run. The teacher said that all financial decisions at the Bay County school had to be run through May. He said that several school vendors had ties to May.
"My perspective is that charter schools have a terrific opportunity to make a terrific difference for kids that really need this kind of environment," he shared over the phone. "(But) there's nothing that the building has, nothing. Newpoint Education Partners is the business. All the money from the school goes to the business. The school itself has nothing. Everybody's getting paid, and Marcus (May) was sitting on the top of this pyramid."
A former teacher from the Tampa area said he saw thousands of dollars monthly from a "snack fund" leave his school in "money bags, all cash."
Back in Pensacola, teachers and parents shared that the schools never seemed to have enough of anything.
"The teachers did not have enough textbooks in the classroom," said a former Newpoint teacher in Pensacola. "The school was advertised as a technology school, but the internet was down a lot. The phone lines were tied into the internet, so when it went down, we had no phone service to call out, and parents couldn't call the school."
Meanwhile, The Tampa Bay Times reported that a Newpoint charter school in St. Petersburg paid $4,300 to equip a classroom with a teacher's desk, two cabinets, three tables and 25 chairs. According to the newspaper, if the items had been purchased from the Pinellas County School District warehouse, they would have cost about a third of that amount. Likewise, a Newpoint charter school in Clearwater bought 26 beanbag chairs—for $99.50 each.
Justice Served
In May 2016, an Escambia County Grand Jury indicted Newpoint Education Partners and three of its vendors—School Warehouse, Inc., Red Ignition, LLC, and Epiphany Management, LLC—for grand theft, money laundering and aggravated white collar crime. Newpoint and the vendors were charged with fraudulently billing the local charter schools for hundreds of thousands of dollars of supplies, equipment and services.
The state attorney's investigation uncovered that May masterminded this "massive" financial scheme with his co-defendant, Steven Kunkemoeller, who received a 4.5-year sentence to prison. It was May who positioned them as Newpoint vendors and used shell companies to sell furniture, uniforms, supplies, technology and services for more than triple the market rate to the 15 Florida charter schools he oversaw. May then laundered the money and kept most of the funds.
From 2007 to 2016, Newpoint took in $57 million in public funds, reported court records. May opened the schools on the pretense that he ran successful high-tech, innovative charter schools in Ohio.
For example, May charged his Bay County charter school $94,400 for 80 computers, or $1,180 each, when the actual cost was $370 apiece, court records show.
During that time, May's net worth ballooned from $200,000 to $8.9 million between 2010 and 2015, records showed.
"It was self-dealing, and he did it over and over and over again," Edgar told jurors during the four-week trial.
His wrongdoing supported a lavish lifestyle for his family, including his wife, Mary Walker. She divorced him earlier this year and received half of May's ill-gotten possessions under Florida law. He gave money to his daughter, Lauren, to start a small business, Derby and Demure. May even bought a home for his mother.
His $355,244 in credit card expenses included jetting to Amsterdam, British Virgin Islands, Brussels, Cancun, China, France, Hong Kong, Iceland, India, Japan, Los Cabos, U.S. Virgin Islands and Italy.
Judge Dannheisser called May's ill-gotten gains "breathtaking" and "shocking." The judge wondered why May's wife and other Newpoint officers, such as Carla Lovett, had not been charged. He also questioned whether financial wrongdoing happens at other charter schools in Escambia and across the state since he said there appears to be "zero oversight and zero accountability."
"It was clearly a fraudulent enterprise," Judge Dannheisser said. "But districts throughout the state fail to monitor expenditures. It seems the common philosophy is, 'Who cares? It's just taxpayers' money.' It appears clear that if the (Escambia County School District) dedicated 5 percent of its effort up front to provide basic rudimentary checks and balances, none of this was likely to have happened.'"
Charter School Reforms Needed
Lovett, a Bay County educator for more than 20 years, served on a committee considering Newpoint's application for a charter school in Panama City. While the charter school was still under review, Lovett asked for a job and became Newpoint's vice president. She now oversees the Palm Bay Prep Academy in Panama City after cutting ties with Newpoint.
Lovett told Bay County media that Palm Bay Prep Academy would operate with more oversight from its board to alleviate concerns school officials expressed about its previous affiliation with Newpoint, which kept its untrained, unqualified board in the dark.
"We are doing fine financially," Lovett said. "The parent company is no longer involved, and so, therefore, the concerns (Bay County School Board) may have had about any influence (Newpoint) had on finances should be gone."
Meanwhile, Flynn, who represented the Newpoint CEO, said May had been unfairly vilified during the trial. The Orlando attorney submitted several letters to the court that painted an improved image of the Newpoint co-founder.
"It shows his character outside the four corners of this courtroom," Flynn said. "He had no criminal history prior to this."
Edgar said while the conviction for racketeering charges for the egregious crimes committed by May are a first, they won't be the last by Florida charter schools until the Florida Legislature enacts reforms. For example, he pointed out among other discrepancies, public schools must undergo audits regularly, while charter schools have no real audit.
"They have to decide, do you want more freedom and autonomy to make choices with virtually no oversight," Edgar said, adding, "or do you want stricter guidelines? What do you want? It is a structural problem, and it's up to the state of Florida legislature to decide. Otherwise, yes, we will see more problems like this."
——————————
Lavish Living
Marcus May, founder of Newpoint Education Partners, lived in luxury. He billed his 15 NEP charter schools in Escambia, Bay, Broward, Duval, Hillsborough and Pinellas school districts more than three times the actual cost for supplies, equipment and services. According to court documents, May spent from August 2010 to January 2016 from Hancock Bank:
$26,387 Chase Visa and AmEx
$16,452 Marcus May
$10,000 Barney's Motorcycle Sales for a Jet Ski
$8,000 Loan to Shaun and Jacki Lewis
$7,500 Carla Lovett
$7,341 Newpoint Enterprises
$6,225 Derby and Demure (business owned by daughter, Lauren May)
$5,000 Fairlawn Country Club
$5,000 Leekca Properties, LLC
$4,735 Cash
$3,000 Charles Schwab for 2012 IRA contribution
$2,235 Toyota Lease Down Payment and Monthly Payment
Total $101,875
Marcus and Mary May further used funds deposited to Leekca Properties, LLC as follows:
$355,244 Chase Visa and AmEx (cruises, overseas trips, clothing, household expenses, etc.)
$190,963 Marcus May, Mary May and family members
$61,920 Chase Mortgage payments
$52,388 Utilities, Pool Services and Homeowners Association Fees
$21,578 Universal Land Title for Sarasota County purchase
Total: $682,093
Source: State Attorney Office Affidavit