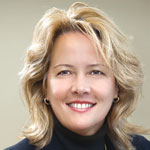 Port Turnaround Mayor Grover Robinson visited the port in mid-December, meeting with staff and touring the facility. He came away impressed.
"I tell you, some amazing things are going on out there," Robinson told media at his "Mondays with the Mayor" press conference before Christmas.
The mayor said he appreciated the current port tenants, such as Offshore Inland Marine & Oilfield Service, and thought the facility should focus on similar types of industries.
Offshore Inland has provided repair, maintenance and overhaul to ships at the port since the summer of 2010. Currently, the company is working at the port on a 600-foot cargo ship owned by Blue Origin, the private rocket company started by Amazon CEO Jeff Bezos.
"We can absolutely work in that repair, maintenance and overhaul (MRO) industry," Robinson said. "We can be competitive in that, and that's a niche we can play in, and it can provide good paying jobs to citizens here in the marine industry."
Offshore Inland got crossways with the Ashton Hayward administration over the DeepFlex joint venture that the mayor announced in which the company would manufacture unbonded flexible pipe at the port and create 100 jobs. The partnership fell apart when oil prices dropped, leaving the port with an unfinished building and Offshore Inland owing the city nearly $300,000.
Mayor Robinson wanted to put the DeepFlex failure behind the city and was optimistic about the future of Offshore Inland at the port.
"We're fairly good with Offshore Inland," he told reporters. "Obviously, things didn't work out with DeepFlex, but that was more a result of DeepFlex than it was Offshore Inland. They are the ones that brought Blue Origin here."
The mayor said the port should accommodate research related ventures, such as one he's championing related to marine research that the Institute for Human and Machine Cognition had pitched as well as the fish hatchery project that the Florida Department of Environmental Protection had previously planned for Bruce Beach before it was squashed due to community pushback.
Other projects, the mayor said, wouldn't fit in at the port, however. He specifically pointed to Incoa, a company that recently proposed having calcium carbonate mined in the Dominican Republic and shipped to Pensacola's port. Former Mayor Hayward had been asked by the city council to bring back an Incoa proposal for them to review, but Hayward dropped the ball, leaving it for his successor to handle.
Mayor Robinson said, "It is not my feeling that they are consistent with what we can do out there at a port."
Calder Leaves Area Debbie Calder, Executive Vice President for Greater Pensacola Operations at Navy Federal Credit Union, has been promoted to the organization's chief operating officer. She has notified the Leadership Council of Achieve Escambia that she will be moving to Navy Federal's corporate headquarters in northern Virginia in early January.
"Because of my move, I have tendered my resignation as a member of Achieve Escambia Leadership Council, effective 1 January 2019," wrote Calder. "This is bittersweet, as my heart has been tremendously invested in the work of Achieve Escambia and in the relationships I have built with each of you over the years."
Kara Cardona will be the interim leader for Navy Federal's Pensacola operations and will fill Calder's spot on the Leadership Council.
Calder wrote, "I will remain a passionate advocate for Achieve Escambia, and we will continue to support this collective impact effort. I am confident all of you will continue to carry the Achieve Escambia torch to help ensure generations of Pensacola area children will have the best opportunities to achieve success."
Mother Seeks Justice On May 31, 12-year-old Naomi Jones went missing from her apartment complex on Johnson Avenue. Volunteers combed the Ferry Pass area in hopes of finding the child. Her remains were recovered from a creek on June 5.
Robert Letroy Howard, 39, of Brewton was charged with premeditated first-degree murder in Naomi's death. Howard, a convicted sex offender, lived in the same complex as Naomi and her family.
Shantara Hurry, the 12-year-old's mother, has filed a negligent security lawsuit against the owners of that apartment complex, Aspen Village Acquisition, and the management company, Progressive Management of America. The lawsuit states the two companies should have known or knew that they were allowing a convicted sex offender to live in the complex.
The lawsuit added that apartment ownership and management "breached its duty of reasonable care by permitting an unregistered sex offender to reside upon the premises, thus allowing the offender continual, unfettered access to young children and others upon whom persons with his predilections are known to prey."
Hurry said in a press release that she wanted to bring attention to the lawsuit in hopes that it would motivate all apartment complex owners and managers to exercise actionable, logical and moral care by never allowing offenders to live in their property, giving them access to children
Town Halls Coming Mayor Grover Robinson has 14 town halls planned for 2019, two in each of the city's seven districts. The neighborhood meetings will begin in January. Robinson said he'd like to hold the initial meeting in the Woodland Heights neighborhood, which is in District 5 and represented by Councilman Gerald Wingate.
"My goal is by June we will have done at least one town hall meeting in all seven districts," the mayor said.
Ashton Hayward held town hall meetings during his first three years in office but abruptly halted them in December 2013. His last town hall was held at St. John Divine Missionary Baptist Church, which is also in District 5.
Meanwhile, Mayor Grover Robinson has been working with his transition team and waiting for its report. However, he has had to proceed in some areas.
"It has been a delicate situation," he told reporters at his press conference. "We've had to move on some things."
In particular, Chris Holley, who Robinson brought in as city administrator, has been busy sizing up city operations. And even before the transition team report, the mayor knows his administrator feels some changes are due.
"I'm sure there will be a restructuring," Mayor Robinson said, adding the likely restructuring would be held until the report was issued. "It was my goal before we do any kind of massive restructuring is to see what happens with what we get back from the transition team."
Event Grants Sought Visit Pensacola is now accepting event grant applications for events occurring between May 1 – Sept. 30. Grant workshops will be hosted on Thursday, Jan. 10, at 10 a.m. and Thursday, Jan. 17, at 2 p.m. in the conference room at Pensacola Sports, 101 W. Main St.
All grant applicants are encouraged to attend one of the workshops, as additional points are awarded during the scoring process of your application if you attend. Workshop seating is limited, so reserve your seat by emailing Barbara Williams at bwilliams@visitpensacola.com.
The grant deadline is 5 p.m. Friday, Feb. 1. The grant committee will meet the week of Feb. 11 to review all eligible applications. Applicants are encouraged to attend the meeting to give a brief overview of your event and to answer any questions regarding your application. The committee meeting date/location/time will be announced at a later date.
Parties may apply for a mini-grant at any time if they are seeking funds less than $5,000. Please contact Nicole Stacey at nstacey@visitpensacola.com with any questions.
There's been a lot of talk in recent years about the need to make Pensacola, particularly areas near the urban core, easier to navigate for bicyclists and pedestrians, of tilting the landscape in favor of people as opposed to the automobile.
Walkability Meeting At the community meeting held on Dec. 19, Drew Buchanan, the transition team member charged with looking into traffic and walkability, heard from a number of citizens, most of which were cyclists. They relayed experiences from the road and offered possible suggestions to create a smoother, safer experience.
One basic suggestion came from Trish Price, a member of the West Florida Wheelmen. She told Buchanan cyclists and drivers may not be clear on what exactly the rules of the road are and wondered if there might need to be a public education campaign on the issue.
"I want there to be sort of a public service announcement," Price said. "What are the rules?"
Another cyclist, Dan Bowers, said he thought efforts like infrastructure improvements and education campaigns might take time, but that the city could immediately begin enforcing existing rules of the road.
"It can happen immediately, and it would make the roads safer for cyclists, pedestrians and people in cars," Bowers said.
Other input offered at the meeting included the potential for launching a bike-share program, doing away with free parking on Palafox Street, creating a lengthy, unbroken bike lane traversing across town, designing bike lanes protected by parked cars, crosswalks equipped with blinking lights to permit pedestrian crossing, ticketing drivers, including commercial vehicles, that park on sidewalks or block roadways, and standardizing the way in which cyclists are treated across jurisdictional boundaries.
While the meeting represented the first public input session dedicated to the topic of traffic and walkability, Buchanan said he planned on conducting more. Each, he said, would be scheduled for a different neighborhood or area of the city. To learn more about the team, or offer input, visit transitionpensacola.com.
Employee Surveys Escambia County plans to join major corporations and small businesses by conducting annual employee engagement surveys to gauge its performance.
Quint Studer, who heads the Studer Community Institute, said former Escambia County administrator Jack Brown reached out to him recently. Studer said he would deliver to the county the names of three companies that could assist with a survey. The Studer Community Institute focuses on conducting employee engagement surveys for small businesses, Studer said.
The questions still must be designed that are specific and customized to county employees. County staff have met to begin to figure out what they want to measure.
Assistant County Administrator Amy Lovoy said the county hopes to conduct the survey in January and unveil results as soon as February. She expects "buy-in from our employees. Our employees are some of the best on the planet."
Studer foresees four reasons the survey could improve the delivery of government services: to provide top-notch services; to improve the workplace and, thus, the community's quality of life; to attract the top talent to county jobs; and to create a tool that gives valuable feedback year after year.
Studer admires the county for embarking on the employee engagement surveys.
He said, "If you're a government agency, you want to provide services that are no different than any other business."
WSRE Public Square With support from a Florida Humanities Council grant awarded to Pensacola State College, WSRE Public Square will present public talks by three notable Floridians as follows: Pulitzer Prize-winning author and University of Florida history professor Jack Davis on Feb. 5; author, motivational speaker and Florida Humanities Council La Florida performer Ersula Knox Odom on March 5; and long-time journalist and author on water issues Cynthia Barnett on April 23. All events begin at 7 p.m. in the WSRE Jean & Paul Amos Performance Studio.
Drawing from his award-winning book, "The Gulf: The Making of an American Sea," Davis will talk about the role the Gulf of Mexico has played in the course of U.S. history. He is interested in the way people, from pre-Spanish natives to current shoreside residents, have organized their societies and individual lives around nature, how Gulf nature has been a positive force in human events and how human activities have sometimes led to unintended consequences that have undermined the Gulf's beneficence.
The Florida Humanities Council partners with community organizations around the state. The Florida Humanities Council provides support for the Speaker Series with funds from the Florida Department of State, Division of Cultural Affairs.
All WSRE Public Square events are free and open to the public. Online reservations are encouraged and can be made at wsre.org/speakers.
Mark Your Calendar Free weight loss and stop smoking hypnosis seminars at the downtown library Saturday, Jan 5. Weight Loss 11 a.m.-1 p.m.; Stop Smoking seminar 2-3:30 p.m. Seating limited. Presented by The International Guild of Positive Change Consultants.
The Sacred Heart Health System will provide free heart-health screenings for adults who are poor, elderly or uninsured 9-11:30 a.m. Tuesday, Jan. 8, at the Fricker Center, 900 N. F St. Heart-health screenings will measure blood pressure, blood sugar and total cholesterol and can detect anemia. The screenings are helpful in diagnosing conditions that put people at high risk for heart attack, stroke, diabetes and other health problems.
U.S. Baseball Academy is hosting a four-day baseball camp starting Saturday, Jan. 12. Former Jr. Olympic Scout Bob Morais will direct the program in conjunction with U.S. Baseball Academy.  Classes are available for players in grades 1-12 and are limited to seven players per coach. Sessions are offered in advanced hitting, pitching, catching, fielding and baserunning. Space is limited. Registration is now underway. For more information, visit usbaseballacademy.com,
or call toll-free 866-622-4487.