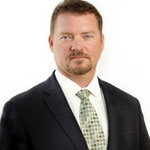 y Rick Outzen
On his last day in office, Mayor Ashton Hayward released the results of the 2018 Resident Satisfaction Survey conducted by the University of West Florida Haas Center. Most of the scores were good, particularly for fire, police and city parks.
However, Pensacola residents gave stormwater infrastructure, sidewalks and street lighting the lowest satisfaction scores.
Since 2015, stormwater has consistently held the bottom position, but the public's satisfaction with city sidewalks and street lighting has steadily dropped over the past three years.
In the 2018 survey, respondents were less satisfied with the city's sidewalks than previous years, with only 36.41 percent satisfied or very satisfied, according to the Haas Center. The previous year, approximately 51 percent were satisfied or very satisfied with city sidewalks.
The 2017 survey found 60 percent of the respondents were either satisfied or very satisfied with street lighting. In 2018, the combined satisfied and very satisfied percentage dropped to 52 percent.
The city started addressing the issue in 2018.
"We spent approximately $356,000 on repair and new construction of 47 blocks of sidewalks and 107 curb ramps," Public Information Officer Vernon Stewart told Inweekly. "We spent approximately another $340,000 on 52 new LED street lights and to upgrade 420 existing lights to LED."
The city of Pensacola's Director of Public Works and Facilities, Derrik Owens, said the city has developed with the help of the Mott MacDonald engineering firm a five-year plan to improve city sidewalks and street lighting after the firm did an Americans with Disabilities Act (ADA) sidewalk assessment for the city in 2017.
"Mott MacDonald documented, photographed and evaluated every city block," said Owens. "They also helped us develop a priority list."
Before the assessment, the city did not have an active inventory of sidewalks and lightning. Mott MacDonald assessed 3,800 total blocks of city-owned streets with approximately 1,900 total intersections for compliance with ADA and identified needed improvements to correct any documented deficiencies.
Owens explained that ADA standards require the city to "operate each service, program or activity so that the service, program or activity, when viewed in its entirety, is readily accessible to and usable by individuals with disabilities." The assessment study will be used to develop a transition plan for all city-owned sidewalks that do not currently comply with ADA standards.
Mott MacDonald broke down city streets into 6,702 potential sidewalk segments and produced a report for each intersection and each potential sidewalk segment.
"The good news is less than 9 percent of the existing sidewalks were in full ADA non-compliance," said Owens.
The intersection curb ramps had a higher full non-compliance percentage, 32.7, but all intersections with a sidewalk and no curb ramps were automatically deemed in full non-compliance. For both sidewalk segments and curb ramps, the majority of ADA non-compliance issues were considered either minor or moderate.
Owens said 122 curb ramps were handled during the street resurfacing. The city has developed a five-year capital plan that will work on existing sidewalks through FY 2023. He estimated the cost would be about $2.3 million with the funds coming from the Community Redevelopment Agency and Local Option Sales Taxes.
The city engineer said work has begun on sidewalks in districts 6 and 7 because they were in the worst condition, and the repairs will move eastward over the next four years.
New Sidewalks
Mott MacDonald's study found that a large portion of city-owned streets was without sidewalks. Approximately 62 percent of the sidewalk segments had no sidewalk, and roughly 61 percent of intersection corners had no sidewalk. The engineering firm created a secondary list of "no sidewalks" as part of its assessment. Mott MacDonald identified 4212 total segments identified as having no sidewalks on either side of the roadway.
In November 2017, a staff working group, consisting of Engineering, Planning and GIS in consultation with CRA and Parks & Rec staff, began working on a prioritization model to sort and rank the list of areas with no sidewalks. The staff group divided the areas into two tiers—those with no existing sidewalks and those with sidewalks on one side of the roadway.
The prioritization model included five categories: safety, proximity to schools, latent demand (dwelling units within a quarter-mile), connectivity to existing sidewalks and existing demand, which included proximity to ECAT stops, parks, public housing, facilities with more than 500 employees, colleges and shopping centers.
The list was sorted and ranked by a total score based on the prioritization criteria.  The city's engineering staff field verified the top 26 segments. Fifteen were deemed viable on city streets, and three were viable within FDOT right-of-way. Seven sections were not feasible due to physical conditions, such as trees, utility poles or CSX right-of-way, and one had been already completed.
Currently, the city hasn't budgeted funds from the construction of new sidewalks on streets without them.
"Planning handles any new sidewalks," said Owens. "The mayor and city council will need to find the funds for those project. My priority is to fix what we have and make it safe."
Street Lighting
The city also paid for a study on street lighting that was completed in May 2017.
"Our engineering consultant recommended a five-year capital plan list through FY2022 that we are following to address identified street lighting deficiencies throughout the city," said Owens.  "The plan calls for approximately $1.75M to be expended on new LED street light locations and LED upgrades to existing light locations."
In 2019, it is anticipated that the city will upgrade approximately 150 existing lights to LED and installing 180 new LED lights at various locations around the city.
"The project is going well, and we are on schedule with the adopted plan.," said Owens. "Currently, we do not foresee any issue that might cause a delay with the installations in the immediate future."