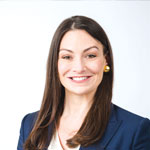 Inside Florida Inaugurations Florida Commissioner of Agriculture Nikki Fried made history when she was sworn into office on Tuesday, Jan. 8.
"As the first Jewish woman elected statewide in Florida and an unapologetic Florida Gator, I could not be more honored to be sworn in with the first Hebrew Bible printed in the United States from University of Florida's Judaica Library," said Fried in a press release. "The symbolism of these firsts represent some of the greatest honors of my life."
Governor Ron DeSantis and his wife Casey canceled the traditional inauguration parade to hold a baptism ceremony for their son, Mason, in the Governor's Mansion. Mason, born last March, was to be baptized with water taken from the Sea of Galilee in Israel.
UWF Cybersecurity Earns National Honor
The University of West Florida was recognized for creating a "Center of Excellence in Cyber Defense Education," a distinction as one of the best cybersecurity programs in the nation, from the National Security Agency and Homeland Security during a three-day event in Washington, D.C.
UWF and 14 other universities attended the Cybersecurity Centers of Academic Excellence Grant Showcase on Capitol Hill where NSA, DHS and industry leaders honored the post-secondary programs and primarily discussed the cyber future.
A shortage of 250,000 cybersecurity professionals by 2020 is projected. They are critical to protecting sensitive national, state and local entities from hacking by foreign governments and groups.
Eman El-Sheikh, the university's Cybersecurity Center director, said she was honored to be chosen to participate. She pointed out the UWF program incorporates cybersecurity courses in all of its degrees involving computers, such as Information Technology and Computer Science.
"We highlight preparedness and resiliency in all the programs we offer," El-Sheikh said.
Plus, its Cybersecurity Ambassadors reach out to K-12 classrooms to increase awareness of the opportunities available in the growing industry.
U.S. Rep. Matt Gaetz also attended the showcase and heaped praise on the UWF cybersecurity efforts, especially since the Department of Defense elevated Cybercom to a unified combatant command.
"Cyberwarfare poses a real danger to America," Florida's 1st Congressional District Republican said. "But schools like UWF's Center for Cybersecurity show that we can and will overcome any cyber threats we face. From protecting America's most sensitive information to ensuring the seamless functionality of e-commerce platforms, cybersecurity experts play a critical role in America's high-tech information economy."
No One's Fools
On Monday, the Pensacola City Council held a workshop to discuss its meeting schedule for 2019. The members offered several suggestions, including returning to a second regular meeting each month, adding a committee of the whole meeting to better vet ideas and merely changing the agenda review to a committee of the whole.
In the course of the discussion, Councilman P.C. Wu offered his insights into why the council meetings during the Hayward administration seemed to be dysfunctional at times. He pointed out that Council Executive Don Kraher was never invited in on any of the discussion, any of the planning, on anything that was being done by the administration.
"That's like having a football team and a coach not inviting one of the coaches when you go over the game plan and what you're going to do," said Wu.
"Mr. Kraher was in a disadvantage if he's not invited to the meeting," said the councilman. "And I'm going to get in a lot of trouble once some people see this—but the reality is if you don't give him information, he doesn't have any information to pass to us."
He continued, "We go to an agenda conference, and all we're doing there is pushing the item on. Next thing you know, we're here on Thursday. And I hate to say this—a lot of times we look like fools because we're trying to build a house without blueprints, without guidelines. We've no idea where we're supposed to be going."
CRA Public Input
Pensacola Finance Director Dick Barker told the public at the mayoral transition team public input on the city's Community Redevelopment Agency, "I believe in CRAs; I believe they're successful, and it's money we wouldn't have."
A Community Redevelopment Agency is an area set aside by a municipality or county with the intention of using the property taxes generated within the area to help reduce blight and generally improve the area economically. Pensacola's CRA started downtown with the Urban Core district in 1984; then expanded eastward in 2006 and westward in 2008.
During the input session—hosted by Bruce Vredenburg, the transition team member digging into the city's budgetary issues—Barker and CRA Administrator Helen Gibson outlined the various projects on which the money generated was spent.
Gibson pointed to the Urban Core CRA, the city's oldest, as an excellent example of a successful CRA.
"It was essentially closed down," Gibson reflected on downtown's state in the mid-'80s. "It was boarded up; it was essentially a red light district. It was greatly in need."
Since being designated as a CRA, the tax revenue generated within the area has fluctuated. In recent history, revenues were down during the recession years but have now rebounded to a projected peak of nearly $6 million in 2019, up 12 percent from the previous year.
Most of the collections have been committed. A little over $4 million each year until 2040 covers the 2009 redevelopment bonds that funded the development of Maritime Park, and over a million each year until 2027 pays for the ECUA for the relocation of its sewage treatment property. The remaining funds are spent on things like holiday lights, landscaping and sidewalk repairs.
The Eastside and Westside TIF districts are much newer affairs, with much smaller numbers. The TIF revenue generated in the Eastside district is projected to be $159,236 in 2019. In the Westside, it's anticipated to be $432,179. In the Eastside, money has been used to fund improvements to the Chappie James Museum and create overflow parking. In the Westside, it's been used for land acquisitions and stormwater projects and to address affordable housing issues.
A Safe Scenic Highway
At a mayoral transition team public input meeting on walkability and neighborhoods, Gina Buchanan, president of the Scenic Highway Foundation (SHF), said she would like to see concerns met about safety issues for walkers and bikers along Scenic Highway. She suggested the creation of a walking/biking path.
"Casual bicycle riders and walkers do no use Scenic Highway very much," Buchanan said, "and I think it would be wonderful for the community if we had a bicycle-pedestrian path."
Robin Rowan, another SHF member, agreed. She'd like to see a path at the bottom of the Bluffs as opposed to along the highway. This could be accomplished, she said, if CSX didn't need the existing rail line along the bottom of the bluffs, "And, oh my gosh, that would open up another can of worms, wouldn't it?"
"We're thinking about this walking/biking trail at the bottom of the bluff," Rowan said. "People just drive up and down it and say, 'Oh, yeah, nice view, nice bay.' But no one ever sees the Bluffs. Scenic Highway is such a unique place. We would love to see more done with it."
Gaetz Report Card
On New Year's Eve, U.S. Rep. Matt Gaetz posted a video report card touting the accomplishments of his first Congressional terms. During the 55-second video that he posted on Twitter, Gaetz listed his 277 television appearances, 65 Open Gaetz Day events, 18 town halls, 29 roundtables, nearly 500 "favorable turnouts" for constituents in more 2,500 instances of interceding on their behalf and 2,662 tweets, which included one Trump tweet praising him.
The video ended with the congressman toasting the viewers with a Fox News coffee mug and saying, "My New Year's resolution is to drink more caffeine, so I never get tired of winning."
What Could Go Wrong?
Last week, BP announced a $1.3 billion expansion at the Atlantis field in the Gulf of Mexico.
Atlantis Phase 3 will include the construction of a new subsea production system from eight new wells that will be tied into the current platform 150 miles south of New Orleans.
The approval for this latest development comes after recent BP breakthroughs in advanced seismic imaging and reservoir characterization revealed an additional 400 million barrels of oil in place at the Atlantis field and an additional 1 billion in the nearby Thunder Horse field.
"BP's Gulf of Mexico business is key to our strategy of growing production of advantaged high-margin oil. We are building on our world-class position, upgrading the resources at our fields through technology, productivity and exploration success," said Bernard Looney, BP's Upstream chief executive in a press release.
Over the last five years, BP has become the top oil producer in the Gulf of Mexico. Its net production in the Gulf has increased by more than 60 percent, rising from less than 200,000 barrel of oil equivalents per day in 2013 to more than 300,000 currently.
Town Halls Return
Mayor Grover Robinson will hold his first town hall meeting on Thursday, Jan. 24 at 5:30 p.m. at the Woodland Heights Resource Center, 111 Berkley Drive.
"I'm looking forward to having my first town hall in District 5," Robinson said during a press conference earlier this month. "We'll rotate to a different district next month, but I'm excited to start there."
Mayor Robinson has been working with Councilman Gerald Wingate to plan the first event. Councilman Wingate serves District 5, where the Woodland Heights Resource Center resides.
"I'd like to see citizens come to this town hall to meet Mayor Robinson and myself to let us know what they want out of their community," Councilman Wingate said.
Hosting town halls is a high priority for Mayor Robinson. During his campaign, Robinson promised to host town halls at various locations throughout the city so citizens would not have to come to city hall to have their voice heard.
Open House
Lighthouse Health Plan will host an open house and ribbon-cutting ceremony at 10 a.m. Tuesday, Jan. 22, at its new headquarters, 700 E. Gregory St.
"Lighthouse is excited to begin servicing Northwest Florida starting in February," said Christie Spencer, CEO of Lighthouse Health Plan. "In anticipation of our official launch, we're hosting a ribbon-cutting ceremony at our new building on Jan. 22. Following the ceremony, we will be opening our doors to the community to introduce our Lighthouse team and convey our aspirations and goals during an open house."
Lighthouse Health Plan is a community-based health insurance plan created and run by doctors. Lighthouse will begin providing Medicaid coverage to beneficiaries starting Feb. 1. This coverage is provided through a Managed Medical Assistance plan run by the Agency for Health Care Administration.
New Pediatric Clinic Opens
Community Health Northwest Florida has opened a new Pediatric Convenient Care clinic at 5375 N. 9th Ave., on the Sacred Heart Hospital campus next to Marble Slab Creamery.
This clinic provides same-day pediatric sick child care without an appointment, giving families a convenient extended hours option for walk-in treatment seven days a week. The clinic serves children and young adults, ages newborn to 18, and is open 10 a.m. to 10 p.m. Monday through Friday and 8 a.m. to 6 p.m. on Saturday and Sunday.
Led by pediatricians Matthew Southwick, MD, FAAP and Kimberly Massey, MD, FAAP, the Pediatric Convenient Care team treats minor illnesses such as coughs, colds, fevers, ear infections and sore throats as well as minor injuries, rashes, burns and scrapes.
Pediatric Convenient Care accepts Medicaid and Medicaid Managed Care plans including Lighthouse Health Plan and Humana as well as most commercial insurances. Community Health Northwest Florida also provides a sliding fee scale plan for uninsured patients.
Tree Celebration
Keep Pensacola Beautiful celebrated its 40th anniversary by planting 40 trees in Escambia County parks, one for each year of service to the community. Members of the community have sponsored the trees, and volunteers and sponsors are invited to attend and participate in the planting of these trees.
On Saturday, Jan. 19, Keep Pensacola Beautiful will plant trees at Lincoln Park at 10 a.m., Old Ensley Park at noon and Englewood Park at 2 p.m. A ribbon-cutting ceremony will be held at Englewood Park at 3:30 p.m. as the culmination of the plantings and to formally announce Englewood Park as the site of a future KPB project, Harmony Parks Pensacola.
Upcoming Mayoral Transition Meetings
Topic: Internal/Governance, 1:30-2:30 p.m. Friday, Jan. 18, in Hagler Mason Conference Room, 2nd floor of Pensacola City Hall.
Topic: Finance/Pensacola Energy, 3-4 p.m. Tuesday, Jan. 22, at Hancock Whitney, 940 Creighton Road.
Topic: Economic Development, 5:30-7 p.m. Tuesday, Jan. 22, at Vickery Community Center, 2130 Summit Blvd.
Topic: Internal/Governance 9-10 a.m. Friday, Jan. 25, in Hagler Mason Conference Room, 2nd floor of Pensacola City Hall.
Mark Your Calendar
Mississippi Blues Trail Marker unveiled 4 p.m. Friday, Jan. 18, at the intersection of Belmont and DeVilliers streets.
District 1 Commissioner Jeff Bergosh will host his next Coffee with the Commissioner 6:30-7:30 p.m. Wednesday, Jan. 23, at McDonald's, 5 S. Blue Angel Pkwy.