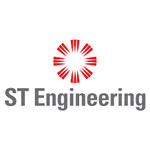 More Meetings Added The Pensacola City Council is upping the number of meetings it holds, with members deciding to move to two meetings per months, each preceded earlier in the week by an agenda conference.
"I've never met one citizen that's said, 'Wow, I'm glad y'all only meet once a month,'" Councilwoman Sherri Myers chided her cohorts during the council's Jan. 17 meeting.
Myers said she supported Council President Andy Terhaar's suggestion of moving to two meetings per month because it gave the council additional opportunities to address municipal issues. She also said she had a problem with the fact that council's salary had been raised from $14,000 to $21,500 at the same time meetings were being scaled back.
"Three years ago, council decided to give themselves raises," Myers said. "They gave themselves a more than 50 percent raise and then cut the number of meetings they have. Really?"
Other council members took a different view. Councilman P.C. Wu noted that council members typically sit on other community boards as part of their service and also attend council workshops.
"It seems like every time someone turns around, it's, 'Why don't we have a workshop?'" Wu said.
Councilman Jared Moore compared and contrasted past council meetings, some of which were the lone meeting during a month and others that were held during a two-meeting month. At times, he pointed out, the lone meetings wrapped up quickly, whereas the others stretched late into the night.
"My only concern is the solution doesn't fix the problem," Moore said, suggesting that council just schedule special meetings when needed.
On the salary front, Councilwoman Jewel Cannada-Wynn said that people should take into consideration that a councilperson has to pay for events like individual town halls with money out of their salary.
"All of these things come out of the salary of the councilperson," she said.
Myers responded that councilpersons faced the same schedule they did while getting a lower salary, except they had twice as many meetings. Besides, she said, most elected officials found themselves obligated beyond official meetings.
"And they're not complaining about it," Myers said.
Councilwoman Ann Hill pointed to the mayor's transition team and said she expected its work to yield a lot of work for council to tend to.
"I tend to think our council is going to be very active," Hill said. "I hope we have so many great ideas that even two meetings won't fit them."
Councilmembers ended up voting 5-2 in favor of moving to two meetings per month, with Wu and Moore voting against the measure. Beginning in February, city council will meet on the second and fourth Mondays for agenda review sessions and on the second and fourth Thursdays for its regular meeting. The council will only meet once during the summer months as well as in November and December.
ST Adding More Jobs ST Engineering is forecasting job growth for its operations at the Pensacola airport, even as city officials continue to search for the funding needed to keep the jobs-project on track.
Pensacola Mayor Grover Robinson recently toured the ST hangar and got a look at the company's work repairing UPS planes. He met with representatives, who reported that the company expected to bring on 169 employees this year in addition to the 131 currently working at the site.
"So, they'll be at 300 at the end of the year," Robinson said, adding that ST intends to eventually employee 1,700 people. "They just need to have the hangars up, and that's why it's important that we get this money secured and we begin the process of moving forward with the hangars."
City officials have cobbled together a collective of funding from various sources in an effort to secure the $210 million needed to design and construct a series of four hangars at the airport by over the next few years, with the end goal being ST supporting a healthy workforce at the site. The city still needs another $25 million, which Mayor Robinson has said he expects to come from a variety of sources, including the state, the feds and another chunk from Triumph Gulf Coast, which oversees settlement funds related to the 2010 oil spill and has already granted the city $56 million for the project.
On his recent tour of ST's operations at the existing hangar, Mayor Robinson took a look at the list of employees currently employed, broken down by zip code.
"It was interesting," the mayor noted. "They had several zip codes that were codes we've been looking to—I know at least from the county perspective—get jobs in. There was only one person for 32504, which is where the airport is."
School Security When the Florida Board of Education held its monthly meeting at Pensacola State College on Jan. 16, Escambia County Superintendent Malcolm Thomas, representing the Florida Association of District School Superintendents, was asked about armed security on school campuses.
The meeting was the first for Board member Andy Pollack, whose daughter Meadow was among 17 students and faculty members killed last February during a mass shooting at Marjory Stoneman Douglas High School.
Florida House and Senate education committees have received presentations on a report by the Marjory Stoneman Douglas High School Public Safety Commission, which was created by the Legislature and spent months delving into the shooting incident and ways to improve security.
The commission recommended that classroom teachers be allowed to carry guns. The law passed last year allows the use of armed school "guardians"—trained school personnel whose primary job duties are outside the classroom.
According to a report by the News Service of Florida, School Superintendent Thomas said the issue of school security "remains a challenge." When asked by Pollack for further explanation, Thomas said, for example, that his district chose to use off-duty law enforcement officers to provide security rather than guardians.
But he said the Escambia County sheriff "can't afford to give up 32 deputies to go to 32 elementary schools, as much as he would like to." Thomas suggested possibilities such as employing private security firms and using a centralized training system for guardians across the state to ease local training burdens.
Acquisition and Merger Fever Zix Corporation, security technology company based in Dallas, Texas, has entered into a definitive agreement to acquire AppRiver, the Gulf Breeze-based channel-first provider of cloud-based cybersecurity and productivity services, for $275 million in cash.
"This acquisition builds on those efforts in a monumental way—we're combining two email security companies that can drive great synergies and higher growth together by leveraging Zix's superior product delivery and AppRiver's exceptional customer service and support," said David Wagner, Zix's Chief Executive Officer.
He added, "Financially, we expect to be able to realize approximately $8 million of cost savings from the combined business within approximately the first 12 to 18 months after closing while also achieving significant scale and a larger footprint."
Joel Smith, AppRiver co-founder and chief technology officer, said, "We're incredibly excited about AppRiver joining forces with the publicly traded Zix Corporation."
He said that Zix is a market leader in compliance solutions and focuses on small and medium enterprises, which complement AppRiver's cybersecurity and productivity solutions.
"That gives us the ability to offer a more complete suite of security services to our 4,500-strong reseller community and makes the combined company a powerful force in the market," said Smith. "This is also great news for Northwest Florida as it effectively adds a new top-tier player to the already impressive CyberCoast lineup that includes the best of private-sector, institutional and governmental organizations."
On Wednesday, Jan. 16, SmartFinancial, Inc., the parent company of SmartBank, and Entegra Financial Corp., the parent company of Entegra Bank, jointly announced today the signing of a definitive merger agreement pursuant to which Entegra will combine with SmartFinancial in a strategic merger of equals.
The combination, an all-stock transaction, will create an approximate $4 billion-asset bank holding company with 47 branches across Tennessee, North Carolina, Alabama, Georgia, South Carolina and Florida, serving a number of key Southeastern growth markets. SmartBank moved into the Pensacola market with the acquisition of GulfSouth Private Bank in 2012.
The combined company will be headquartered in Knoxville, Tenn. SmartFinancial's Billy Carroll and Miller Welborn will continue to lead the combined company as president & CEO and chairman, respectively.
Gun Permit Czar Florida Commissioner of Agriculture Nikki Fried has selected Mary Barzee Flores to be her deputy commissioner for Consumer Affairs. Barzee Flores campaigned last year for gun control reforms in her unsuccessful attempt to unseat U.S. Rep. Mario Diaz-Balart, R-Miami. In her new job, she will be tasked with overseeing Florida's concealed weapons licensing process.
"Mary's extensive experience with consumer protection issues, as both an attorney and a judge, make her a perfect fit as we strengthen our department's consumer services and protect Florida taxpayers," Fried said of her appointment.
Airbnb Report Airbnb announced last week that Floridian hosts and homeowners earned a combined $810 million in supplemental income while welcoming approximately 4.5 million guest arrivals to the state in 2018 through the platform.
The company reported that Escambia County had 62,000 Airbnb visitors that used their service and paid $9.8 million for their rentals. Santa Rosa County had 23,500 Airbnb guests that paid $3.5 million for their rooms.
Switch to Appointed PYP is hosting a Q&A event about the switch to an appointed superintendent of schools with Escambia County School Board Chair Patty Hightower, 5:45-7 p.m. Thursday, Jan. 31, at the Pensacola News Journal, 2 N. Palafox St.
The public will learn more on the school board's process for the conversion that will take place in 2020, the change from an elected to appointed superintendent and what the school board's process will be in that switch over the next two years.
Making Gulf Power Nervous Citizens for Energy Choices is closing in on gathering enough petition to get on the 2020 ballot its pro-consumer amendment that would revamp Florida's electric utility industry.
The political committee submitted 60,880 signatures as of Tuesday, Jan. 15, drawing closer to a 76,632-signature threshold that would trigger a review of the proposed ballot language by the Florida Supreme Court, according to the Division of Elections website.
The proposal calls for wholesale and retail electricity markets to "be fully competitive so that electricity customers are afforded meaningful choices among a wide variety of competing electricity providers."
It would establish a right for customers to choose electricity providers and would limit the role of investor-owned electric utilities, such as Gulf Power, to constructing, operating and repairing transmission and distribution systems.
Startup Weekend Returns Pensacola entrepreneurs, designers and developers, start your pitches! The sixth Startup Weekend Pensacola will take place Feb. 8-10 at Pensacola Socialdesk, 3695 N. L St.
Startup Weekend Pensacola 2019 will kick off with dinner on Friday night followed by attendees pitching ideas they think could be the next big thing. Teams will form around the most popular ideas, and each team will spend the next two days developing a prototype, validating the business model and getting feedback from experienced entrepreneurs and experts.
Attendees will get access to exclusive resources to help prep for success at Startup Weekend Pensacola and make connections with mentors and other startup teams. The winning team will receive helpful resources for building their startup from Techstars, Google for Startups and other Startup Weekend partners.
"Over the last several years, we've seen the amazing growth and development of Pensacola's entrepreneurial spirit," said David Musselwhite, community manager of Pensacola Socialdesk and part of the Startup Weekend Pensacola organizing team. "Startup Weekend is a perfect way to meet complementary talents and jumpstart your business idea."
Early bird tickets are $50 until Jan. 25, after which the registration cost increases to $99. Student tickets are $30. Registration includes meals for the weekend plus a Startup Weekend T-shirt and other swag. To get tickets, visit bit.ly/swpensacola2019.
Mark Your Calendar Women for Responsible Legislation will hold its monthly meeting 11 a.m.-12:30 p.m., Thursday, Jan. 24, at Pensacola City Hall. January is Respect Life Month, so this month WRL will host nationally-recognized speakers Vicky Conroy and Anna Higgins. WRL meetings are open to the public.
Mayoral Transition Team meets on Internal/Governance 9-10 a.m., Friday, Jan. 25, in Hagler Mason Conference Room, Pensacola City Hall.
City of Pensacola Mayoral Transition Team will tour of the Port of Pensacola 10-11 a.m., Friday, Jan. 25, 700 S. Barracks St.
Mayoral Transition Team meets on Finance/Airport 3-4:30 p.m., Tuesday, Jan. 29, in Whibbs Conference Room, Pensacola City Hall.
Home renovations, building or buying can be a very stressful process to navigate. To help, Escambia County Building Services and Development Services are hosting a free "Home How-to Workshop for Residents" beginning at 5:30 p.m. Tuesday, Jan. 29, at the Escambia County Central Office Complex, 3363 W. Park Place.
Mayoral Transition Team meets on Environment 6-7:30 p.m., Tuesday, Jan. 29, at West Florida Public Library Downtown, Meeting Room C, 239 N. Spring St.
The public is invited to attend an Escambia County Area Transit public workshop to provide community input regarding the North Escambia Transportation Service Pilot Project at 5 p.m., Thursday, Jan. 31, Molino Community Center, 6450 Highway 95-A. For details, visit goecat.com.