The Buzz 8/1/19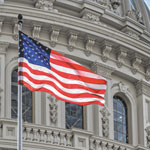 LEGION Act The U.S. House passed the bipartisan LEGION Act on Tuesday, July 23, extending the recognized wartime era back to Dec. 7, 1941. The LEGION Act—Let Everyone Get Involved in Opportunities for National Service Act—fills in the gaps of war eras and redefines The American Legion's membership eligibility dates, beginning with the bombing of Pearl Harbor and continuing until it is determined that the United States is no longer in a state of war.
The legislation opens the door for hundreds of thousands of veterans to access American Legion programs and benefits for which they previously had not been eligible.
"Today's passage of the LEGION Act is a victory for veterans who until now have not had their service to our nation fully recognized," American Legion National Commander Brett Reistad said. "These veterans and their family members can now enjoy all the benefits of their service, which they so richly deserve."
The gaps in the war era were mainly during the Cold War, a time when threats to U.S. national security was real, especially to the men and women serving in uniform. Overall, estimates show that about 1,600 U.S. service members were killed or wounded in hostile operations during periods that were not previously recognized as times of war by the federal government.
Reistad credited members of Congress and the American Legion Family with the successful legislation. Their efforts fulfill Resolution No. 1, passed unanimously by the Legion's National Executive Committee last October in Indianapolis.
New Site Showcase With the support of First Place Partners, FloridaWest Economic Development Alliance and Santa Rosa County Economic Development now have a valuable new resource for existing businesses looking to expand or new companies wishing to relocate in our community.
The information, available at floridawestsites.com and santarosasites.com, includes extensive demographic data about the region that helps market the area to existing and prospective businesses.
"Thanks to First Place Partners, we now have a great new resource to showcase our region to any company or firm in the world looking to relocate or expand," Scott Luth, FloridaWest CEO, said. "And this online database also includes valuable information on each site such as available labor force, consumer expenditures, competitors, suppliers, education and other demographics—all great information sought by developers."
First Place Partners, a private-sector organization of about 40 businesses in Escambia and Santa Rosa counties, paid for the internet database, which is also tied into regional and statewide property databases.
"With the internet, economic development is all about showcasing your region online," First Place Partners director John Hutchinson said. "Companies begin their search for ideal locations on the internet, and unless you have a comprehensive presence, you risk never being considered. This database puts us in a position to be much more competitive."
The sites are updated daily through realtor listings and include heat maps, charts and other data that allow users to compare data among different communities.
Nearly Impossible to Fire The Escambia County School Board is reviewing the proposed job description and district policies regarding the district's appointed superintendent of schools.
The proposals passed out last month state "the Board may remove the Superintendent of Schools for any non-disciplinary reason with a supermajority vote…"
A supermajority vote would require four of the five school board members. In other words, the superintendent would only need to keep two board members happy to block termination of his employment. The Escambia County Commission can remove its administrator by a simple majority for any reason.
A superintendent could make sure that the schools in two key districts—let's say Districts 4 and 5—get the best teachers, equipment, career academies and programs—which should win the favor of the District 4 and 5 board members. He wouldn't have to worry about being fired.
A simple majority—three votes—could remove the superintendent only "for good and just causes." However, "good and just causes" aren't defined.
The school board has scheduled a special meeting to review the documents for 10:30 a.m. on Thursday, Aug. 1, at the J.E. Hall Center, 30 E. Texar Drive.
$17 Million for Downtown The city of Pensacola plans to borrow $17 million to be used for unspecified—though heavily suggested—projects within its downtown core.
"I think that this is a wise decision," said Mayor Grover Robinson, just before Pensacola City Council approved the move at its meeting on July 18.
The mayor said that the funds would enable the city to tackle improvement projects geared toward walkability and connectivity. In short, the borrowing was presented within the context of a pair of projects outlined recently by New York City-based urban design firm SCAPE.
"I do think that this allows us to see some amenities, the Bruce Beach amenities and a number of things happening, walkability on Main Street, the challenges we're having," Robinson said in selling council on the borrow. "I think this is a good thing for us to be doing."
In the arrangement approved on a 5-2 vote by the council, the city will refinance $40 million in old debt associated with the Community Maritime Park—a move expected to save the city $5.5 million—and then borrow $17.7 million to be used for new projects.
The borrowed funds will be used for improvements within the Urban Core Redevelopment Area and paid back via tax increment financing, or TIF, within the CRA district. The interest associated with this new loan will be north of $13 million.
While council's approval does not denote what exactly the $17 million can be used for, the move comes after a season worth of discussions about improving walkability and opening up the downtown's waterfront. These discussions were driven by the work of SCAPE, who came to town to develop a plan that would result in downtown Pensacola feeling more walkable and also more connected, particularly to its sometimes-obscured waterfront.
SCAPE's work resulted in two separate projects. The first, dubbed the Hashtag project, involves plans rethinking a cluster of downtown streets to make the core more walkable and safer for pedestrians. The second more involved and expensive project calls for developing a currently near-hidden downtown beach, known as Bruce Beach.
It is with these projects on the table that the council approved the borrowing of $17 million. Councilman P.C. Wu, as he has in the past, compared the projects to the construction of the Maritime Park, and said they would have similarly "transformative" results.
"I think we're on the precipice of a second transformative event, and that's what we're looking at financing now," the councilman said.
Wu went on to say that he felt that SCAPE's work had received a fair amount of public input and that the apparent public support for the projects made him feel good about voting to borrow the money.
Councilwoman Ann Hill expressed counter concerns, saying that while the public sentiment did seem positive, she wondered where the voices of critique were. When would members of the public begin voicing concerns about these projects and the associated costs?
Council President Andy Terhaar and Councilwoman Jewel Cannada-Wynn, who chairs the CRA, both said that there would be workshops conducted before any decision on what projects will be funded with the $17 million.
Sponsorship Opportunities Sponsorship opportunities are available for the 10th Annual Bras Across the Bridge. Breast cancer survivors, their loved ones and the community are invited to join together as a show of awareness and support in the fight against breast cancer. All funds raised will benefit the Baptist Health Care Foundation's Mammogram Fund, which provides mammograms to women who are not financially able to afford one on their own. The fund also helps raise awareness and support for early detection.
The event will start at 8 a.m. Sat., Oct. 5, at the foot of the Bob Sikes Bridge in The Grand Marlin Pensacola Beach parking lot. The after-party will continue at The Grand Marlin from 9:30 a.m. to noon. The celebration will include a silent auction, live music, activities and drink specials.
The 2018 event raised more than $35,000. Free screenings have been provided to 2,021 women. The bras will be donated to local organizations that help women and girls in need.
Event registration will open soon. More information and sponsorship opportunities are available at baptisthealthcarefoundation.org or by contacting foundation@bhcpns.org.
Mental Health in Schools Public schools will be required to teach students at least five hours of mental health instruction beginning in sixth grade, under a mandate approved by the state Board of Education last month.
The new requirement entails students taking courses aimed at helping them to identify the signs and symptoms of mental illness, find resources if they are battling with depression or other issues and teaching them how to help peers who are struggling with a mental health disorder.
"We are going to reinvent school-based mental health awareness in Florida, and we will be the number one state in the nation in terms of mental health outreach and school safety, all because of the governor's and First Lady's remarkable vision," Education Commissioner Richard Corcoran said in a prepared statement released following the board's unanimous vote on the measure.
The five-hour minimum would be included in curriculums for grades 6-12, but it remains unclear if the classes will begin in the upcoming academic year. The policy finalized Wednesday does not include an implementation date.
Under the new rule, school districts will be able to choose the types of classes children will be required to take, according to Department of Education spokeswoman Cheryl Etters. The instruction includes courses about cyberbullying, suicide prevention and the impact of substance abuse.
Killer Nashville Finalist Inweekly publisher Rick Outzen's debut novel, "City of Grudges," is a finalist for the 2019 Killer Nashville Silver Falchion Award in the Thriller category. Killer Nashville is one of the most popular conferences in the country for writers and readers and is held each year in the Nashville, Tenn., area. Established by writer and filmmaker Clay Stafford in 2006, the conference focuses on authors of mystery, thriller, suspense and crime fiction.
The Killer Nashville Silver Falchion Awards are given to authors and their outstanding books published in the previous year. All entries go through multiple rounds of judging that are performed by a collective of industry peers—writers, editors, agents, reviewers and others the literary world.
Each title is assigned a numerical score addressing multiple elements present within the submitted work. Scores are averaged together, and the best-performing works move on to the next round of judging. This process is repeated until the judges can determine finalists and definitive winners in each respective category.
Killer Nashville also has its Readers' Choice Award, which allows readers to vote for their favorites. To vote for "City of Grudges," visit killernashville.com and click on the "Killer Nashville Readers' Choice Award" under Awards pulldown menu in the navigation bar.
Pensacola Youth Soccer Registration for the fall 2019 Pensacola Youth Soccer season is now open, and for the first time, you can sign up online. Pensacola Youth Soccer is a recreational soccer league for both boys and girls aged 4 to 15 years old. The league is supported by the City of Pensacola and the North Pensacola Optimist Club.
Games are played on Friday evenings and Saturdays, with an occasional weeknight game at Roger Scott Athletic Complex and Hitzman Park. Some older age groups will play once or twice at nearby fields in Gulf Breeze, Navarre or Cantonment.
The fall season comprises 10 games, to be played from early September through mid-November, with practices and skill-building clinics held during the week. The fall season costs $80 per player, and new uniforms (if needed) cost $28 each. To register or for more information, visit pensacolayouthsoccer.com.
Starfish Wing-off Navarre's premier wing-off competition presented by Buffalo's Reef benefiting The Starfish Project returns 11 a.m.-6 p.m. Saturday, Aug.24, Navarre Park, 8513 Navarre Parkway.  Amateur and professional teams can compete for the coveted "King of Wing" prize for the tastiest hot wings.
The Starfish Project wing-off is a fundraiser to offer support services and technology of special needs children in Northwest Florida. Pre-purchase tickets online via Eventbrite for $10 or at the door for $15 with voting rights to your top three favorites. Vendor and sponsorship opportunities are available. Check out thestarfishprojectnwfl.org for details.
"The wing-off competition is the heart of our fundraisers. Our commitment to providing adaptive equipment, services and technology for children with special needs is made possible through the generosity of our community," said Brandi Hook, founding member of The Starfish Project.
Mark Your Calendars The Florida PTAC at UWF offers a workshop entitled "How to Do Business with ECUA" from 9-10:30 a.m. on Wednesday, Aug. 7, at Greater Pensacola Chamber, 890 S. Palafox St., Ste. 202. Find out how to do business with Emerald Coast Utilities Authority, register as a vendor and locate bid opportunities. To register, visit our website at sbdc.uwf.edu and click on "Training & Events."
DIB Parking & Traffic Committee will meet at 4:30 p.m. on Thursday, Aug. 8, at Bowden Building, Room #1, 120 Church St.
by admin | Jul 31, 2019 | Issue, News