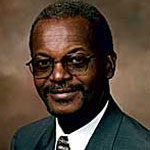 Beach Protections Passed After months of hammering out the details with local beach advocates, Escambia County officials have passed an ordinance offering protections for Santa Rosa Island. The formal moved followed the passage of a non-binding voter referendum affirming such protections against over-development last November.
Commissioner Robert Bender, who oversees Pensacola Beach in his District 4, said he felt like the final ordinance was palatable to the various parties plugged into the conversation and offered the beach the protections necessary to prevent it from slipping toward more trafficked and developed territory, such as Panama City Beach or Destin down the coast.
"I do think that this is the protection we need for Pensacola to preserve it," Bender said, "to preserve our access, to preserve the way it is today."
The ordinance, like the referendum, affirms a 1947 federal deed, which requires that the county manage the island for the benefit of the public and not sell off private parcels, as a failed 2017 federal legislative effort spearheaded by Rep. Matt Gaetz (R-FL) sought to allow for. The new ordinance also preserves conservation and recreation lands and includes a building cap that renders the island built-out, with the exception of a few limited properties.
The commissioners' public gallery was full of beach advocates wearing yellow shirts in a show of support for the passage of the ordinance. The wave of yellow—vocal and persistent—has been ever-present throughout the discussion, or what Save Pensacola Beach President Dianne Krumel called a "long, hard-fought battle."
"I'm so excited we have reached this moment," Krumel said at the Sept. 5 county commission meeting, reading Bender's yellow necktie as a "good sign." "I see the end of this battle on the horizon. I think it's going to happen here tonight."
Krumel said the ordinance included the necessary language to offer the beach a "layer of protection" and that it adequately reflected the "will of the people" expressed through the passage of last year's non-binding referendum.
"The proposed ordinance will make it more difficult for any future elected public officials to steal our beach," said Krumel, who launched Save Pensacola Beach and fought for the referendum and ordinance in response to the 2017 effort to pass federal legislation allowing individuals to own the properties they currently hold on recurring 99-year leases.
It was obvious ahead of last Thursday's commission meeting that the beach ordinance had all the support it needed. The new ordinance—which passed on a 5-0 public hearing vote—had been discussed earlier in the day during an agenda review session, with Commission Chairman Lumon May commending Bender and commenting that he was glad the heated, long-running discussion was wrapping up with an easy vote.
"I'm just glad we want have a long public forum," the chairman said.
Though the ordinance's passage was a foregone conclusion, the evening's public gallery was no less filled with yellow than usual. May noted that their prospects were solid and suggested that not everyone needed to take their three-minute public speaking allotment.
"If you want to just wave a show of support you can," May said.
While most of the beach advocates bowed out of public speaking, there were a few aside from Krumel that took to the public lectern. They quoted the Rolling Stones. They talked about seeking refuge on the beach after their father was transferred to Pensacola from 1962 Cuba.
One speaker, Terry Preston, president of the group Pensacola Beach Advocates, which supported the ownership concept, talked about how she didn't accept the premise of the referendum but did appreciate some of the protections ultimately offered in the ordinance. She also thanked Bender for "keeping his cool" in the face of "hateful rhetoric and threats." Though she did not elaborate on what this was in reference to, it's possible it was a nod to what Commissioner Doug Underhill has previously described as the yellow-shirts' "antifa behavior," specifically telling Krumel she'd "have to trade in that yellow shirt for a black mask."
After the commission's unanimous passage of the ordinance, the crowd of yellow shirts stood and filed out of the public chambers.
"Thank you so much! This is so awesome!" Krumel yelled. "Thank you for listing to the people!"
Cervantes Barrier Concerns The prospect of a physical barrier running down the middle of West Cervantes Street doesn't sit well with local officials. Escambia County commissioners last Thursday piled onto Pensacola Mayor Grover Robinson's recent critique of the concept.
"I don't think they're on the right path for the folks of Brownsville," said Commissioner Doug Underhill during the Community Redevelopment Agency meeting held Thursday, Sept. 5.
The Florida Department of Transportation is planning a number of improvements for a two-plus-mile stretch of West Cervantes, including slimming lanes and adding crosswalks, traffic signals and lighting. The $7.5 million project, meant to improve safety along the roadway, also includes the physical fence-line barrier that would have the effect of limiting the points at which pedestrians and vehicles could cross the street, thus cutting off the community's connectivity.
"I think they probably solved a problem but created a bigger one," Underhill said.
"Doug, I'm with you 110%," agreed Commission Chairman Lumon May.
Underhill expressed a number of the concerns consistently raised during a pair of community workshops over the summer, where residents and elected officials alike were objected to the hard division and lack of flow. The concerns included the impacts on both drivers and pedestrians, as well as the community overall.
"It does not give us the quality of place," Underhill said, adding that such a barrier would not fly in other areas of the county, such as Perdido Key.
FDOT has thus far maintained that the planned improvements prioritize safety over other concerns and signaled that the barrier will likely stay. After the lack of crossing options were pointed out during the first community workshop, revised plans presented at the following event featured a number of additional openings, but the barrier remained.
"This is safety, safety, safety," said FDOT Spokesman Ian Satter at the time, explaining that the agency was sensitive to local concerns about the barrier's impact on the street grid, but only to a point. "Safety is always going to outweigh that, but we're trying to find compromises."
Mayor Robinson wrote an Aug. 27 letter to FDOT expressing the city's concerns regarding the barrier—"Connectivity will be lost. Multi-block barrier fencing decreases connectivity."
"The most vulnerable roadway users—people walking, people using wheelchairs and mobility devices, and people riding bicycles—will be negatively and significantly impacted by the erection of raised medians and barrier fencing," Robinson wrote. "In theory, safety may be improved when barriers are erected, yet it is certain traffic flow will not be improved for people walking. Traffic flow will not be improved for people with disabilities using wheelchairs. And traffic flow will not be improved for people riding bicycles."
In defending the use of a barrier fence, FDOT has pointed to a similar barrier in Tallahassee, where the structure was employed in an effort to keep college students out of the roadway.
Chairman May said Thursday that the safety issues being addressed on West Cervantes—where there have been a number of pedestrian-vehicle incidents—may require different solutions than those relied on in Tallahassee.
"I know there are some models in Tallahassee," May said, "but unfortunately, Brownsville doesn't have the same demographics as Florida State school."
County Administrator Janice Gilley told the commission that she planned to meet with FDOT representatives this week. While she allowed that the state's planned improvements may amount to "a bridge too far," the agency was ultimately delivering on a local request as it saw fit.
"I think they responded to what this community asked for on the front end," Gilley said, telling commissioners she would reiterate the local concerns about the effects of a barrier on the community.
Because FDOT revised its planned improvements for West Cervantes, adding the additional barrier brakes and crossing options, there will also be another public hearing where the community can weigh in on the project. Satter said at the workshop that the hearing would be scheduled for later this fall. Work on the project, involving improvements from Dominguez Street to A Street, is projected to be commence in the fall of 2020.
Jerralds Returns The Pensacola City Council last week selected former Councilman John Jerralds to replace District 5 representative Gerald Wingate, who passed away in August.
"It feels good to be home," Jerralds said, taking his seat on the council.
Jerralds, a retired educator, previously served on the city council from 1999 to 2012, when he lost the seat to Wingate. Council members appeared to base their appointment of Jerralds on his past experience, contending that he had the necessary experience and would not have as steep of a learning curve as the other candidates vying for the seat.
"Being on the council is not easy," said Councilwoman Sherri Myers. "There's a lot to this; there's a lot you have to learn."
Jerralds, too, relied on his experience when pitching himself to the council, describing his re-entrance to council's chambers as "kind of like deja vu."
"Please consider my experience," he said, "because you wouldn't have to start over, but I think I could hit the ground running."
The former councilman, who said he would not seek the seat in the 2020 election, was selected from a pool of 10 nominees. That pool shrunk to nine prior to council's selection, following the withdrawal of Ron Helms, who said he didn't want the seat because he was seeking it in 2020 and had decided to heed Mayor Grover Robinson's suggestion that candidates seeking the seat in the next election not be considered for the immediate appointment.
Among the remaining nine nominees, there were two that received multiple referrals from members of the public who spoke during Wednesday's special council meeting. Both Teniade Broughton and Haley Morrissette saw multiple supporters speak on their behalf. Broughton, in fact, had two members of the mayor's transition team—Christian Wagley and Drew Buchanan—back her nomination.
Broughton survived the first round of council's voting, along with Jerralds, Betty Allen and Taran Black. In that initial round, Jerralds received three votes, with the others receiving one vote each. In the next round, Jerralds garnered the fourth vote he needed to clinch the seat, with Allen and Broughton maintaining their single votes.
Like the rest of the nominees, Jerralds listed off a number of District 5 priorities he intended to focus on, such as employment and neighborhood issues. After securing the seat, the new councilman said he was looking forward to serving both his district and the city as a whole.
"I'm interested not only in District 5 but also the concerns of the city of Pensacola," Jerralds said following the meeting.
40-40-40 FavorHouse of Northwest Florida, a certified domestic violence center for Escambia and Santa Rosa counties, has announced its 40-40-40 campaign, an initiative that celebrates the commencement of the organization's 40th year by setting the goal to raise $40,000 within 40 days.
The initiative will begin with a Campaign Kickoff Event 5-7 p.m. Friday, Sept. 20, at The Palafox House, 196 N. Palafox, and conclude with the Faces of Domestic Violence Benefit Show at 6:30 p.m. at Jean and Paul Amos Performance Studio, 1000 College Blvd.
"All funds raised will be used to provide safe, emergency shelter for domestic violence victims—a sanctuary providing healing and hope," said Sue Hand, executive director of FavorHouse of Northwest Florida. "Survivors and their children do not pay for any of the services they receive."
The Campaign Kickoff Event will include a performance by Jess Meuse, a Top 4 National Finalist on season 13 of American Idol. Meuse will also be featured as the opening performer for the Faces of Domestic Violence Benefit Show, which will be headlined by Wade Cota, the third runner-up on American Idol's 17th season. Both performers are domestic abuse survivors and will be sharing their stories.
"My songs are all written from real experiences," said Meuse. "Although many of them are inspired by my personal experience with an abusive partner, at the heart of them is always this message—you are never really alone, and you are stronger than you think. That's what I want people to take away from me being at the Campaign Kickoff and Benefit Show."
The benefit show will cost $40 for general admission tickets and $1,000 for a VIP table with eight seats, which includes a formal plated dinner, a private show and a meet-and-greet event. To purchase tickets, visit favorhouse.org.
Vendors Sought Escambia County will be teaming up with several agencies and nonprofit organizations to host the fifth annual Escambia Cares Community Resource Expo, a free event designed to provide a one-stop shop for community resources and services. The expo will take place 11 a.m.-2 p.m. Saturday, Sept. 21, at the Brownsville Community Center, 3200 W. De Soto St.
The Escambia Cares Community Resource Expo will provide free health assessments, free food, giveaways and information about a variety of services available through community organizations and the county. The expo will provide valuable information on healthcare, education, employment opportunities, home-buying assistance programs, job skills training, GED information, neighborhood safety, housing programs and more.
If your agency or nonprofit organization would like to participate and/or for more information about the event, contact Leroy Williams at lewilliams@myescambia.com.
Special Edition Card West Florida Public Libraries is offering a special edition library card this month in honor of Library Card Sign-up Month. The card features Disney-Pixar's "Toy Story 4" characters joining the American Library Association on an adventure to promote the value of a library card.
While library cards are always free for Escambia County residents, the usual $3 replacement fee for lost or damaged cards will be waived during the month of September, as part of the celebration.
September was designated as Library Card Sign-up Month by the ALA in 1987, after then-Secretary of Education William J. Bennett issued a challenge. The challenge was for a national campaign encouraging every child to obtain and regularly use a library card. Escambia County residents can find information about getting a library card or sign up at mywfpl.com/borrow/card.
Special Adoption Rates The Escambia County Animal Shelter is offering a special reduced adoption fee of $40 for all dogs and puppies and $20 for all cats and kittens during the month of September.
Adoption fees include altering of the animal (spay or neutering services), microchip, heartworm test and the initial vaccinations, including rabies vaccinations. Escambia County residents will be required to purchase a license at the time of adoption. This is an additional $11 over the adoption fees and is paid separately.
The Escambia County Animal Shelter is located at 200 W. Fairfield Drive and is open noon-5 p.m. Monday-Friday and 10 a.m.-4 p.m. Saturday. For more information, contact the shelter at 595-3075.
RBI Pensacola RBI Pensacola is sponsoring a workshop for coaches of all sports. This interactive workshop, presented by the Positive Coaching Alliance, begins by defining the Double-Goal Coach as one who strives to win and works to prepare his/her team to play at its highest level and, at the same time, teaches life lessons (teamwork, dedication, bouncing back from mistakes, etc.) to his/her players.
All coaches who attend will receive a Double-Goal Coach certification card and a copy of the new Power of Double-Goal Coaching book from Positive Coaching Alliance Executive Director Jim Thompson. This book provides 70 concise pages of practical ideas and tools to help coaches—from pee-wees to varsity—succeed with their dual role—to prepare their team to win and to use competition to teach life lessons.
The Double-Goal coaching workshop is open to all coaches and is limited to 30 participants per event. Attendees may choose to attend the workshop on either 7-9 p.m. Thursday, Sept. 12, or 10 a.m.-noon Saturday, Sept. 14, at the Main Street Lounge, Pensacola Blue Wahoos Stadium, 351 W Cedar St. To register, visit tinyurl.com/yynn9aad.
Mark Your Calendars Baptist Health Care will host a blood drive from 11 a.m.-2 p.m. Thursday, Sept. 12, in the Gulf Breeze Hospital team member parking lot behind the Medical Office Building, 1110 Gulf Breeze Parkway. Donors must be age 16 or older, weigh at least 110 pounds and be feeling well that day. Photo identification is required. All donors will receive a $3.50 Breezeway Cafe card, cookies and a gift.
District 4 Commissioner Robert Bender will host a Ferry Pass town hall from 5:30-7 p.m. Monday, Sept. 16, at the Ferry Pass Middle School cafeteria, 8355 Yancey Lane.
Zoning Board of Adjustment will meet at 3 p.m. Wednesday, Sept. 18, in the Hagler-Mason Conference Room, 2nd Floor, Pensacola City Hall.
Architectural Review Board will meet at 2 p.m. on Thursday, Sept. 19, in the Hagler-Mason Conference Room, 2nd Floor, Pensacola City Hall.